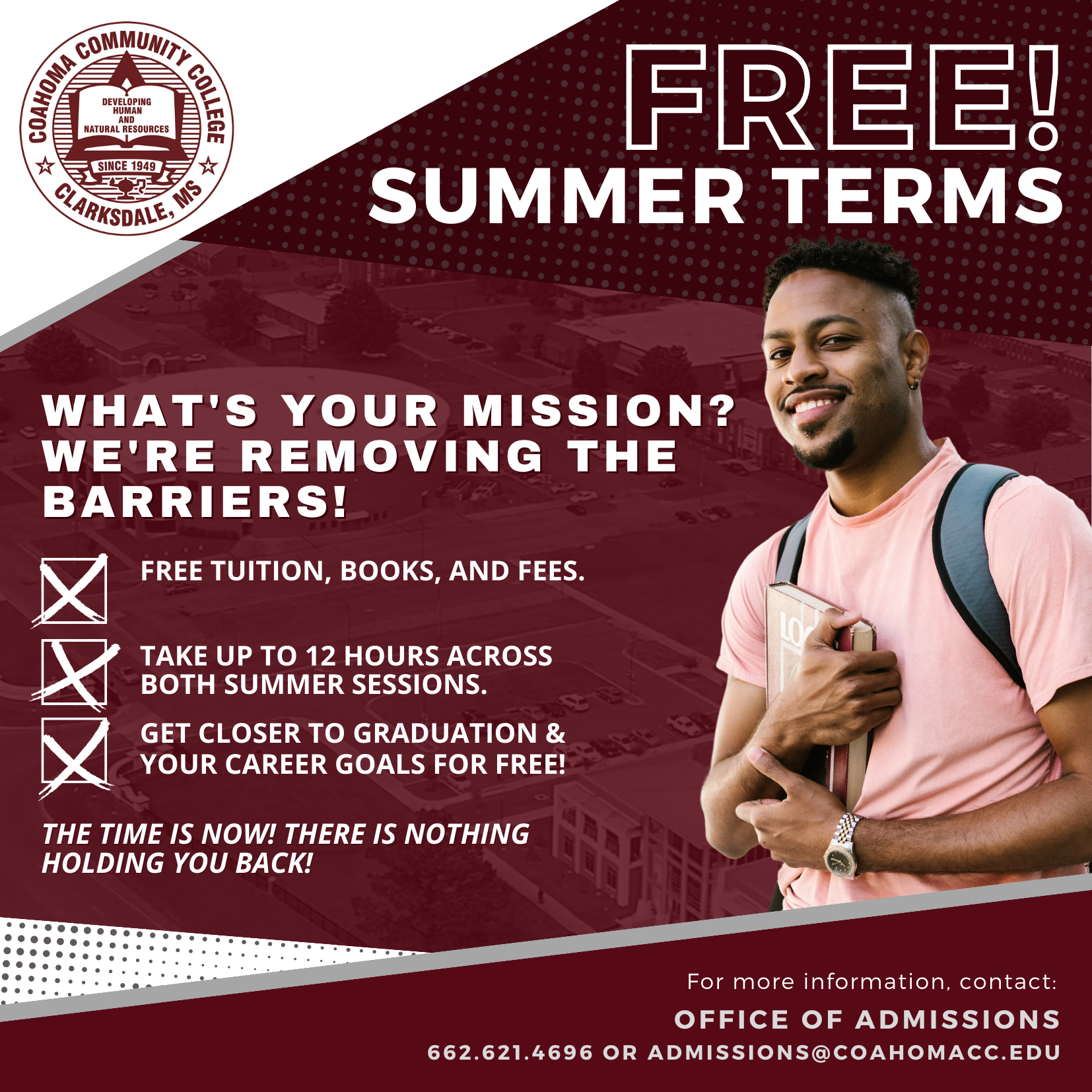 At Coahoma, we want you to THRIVE!
To show our dedication to your success, this Summer 2022 term we are offering FREE tuition, fees, and books!
Who is eligible?
Current students
Dual enrollment students
High school graduates
College transfers
What does it cover?
Offering 12 hours of free credit courses for the summer, including tuition, fees, and books.



*Housing and meal plans will not be covered
How do I sign up?
Meet CCC admission requirements and register for summer classes. That's it! We will take care of the rest. A balance will show up in your myCCC account after you register for classes, but summer tuition and fees will be removed when the semester begins.
Follow these steps:
Register to become a student.

There is no application fee,

www.coahomacc.edu/admissions/registration.html.
Have your transcript (from high school or another college. No diploma, no problem. See www.coahomacc.edu/admissions).
Complete the steps to become fully admitted as a student.

Once you are cleared, registered and fully admitted as a student, tuition is waived!