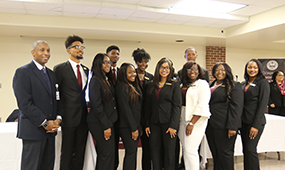 CCC Holds SGA Pinning Ceremony
Recently, Coahoma's Student Government Association was officially sworn into their respective roles in a formal pinning event.
The Coahoma Community College Student Government Association is a democratically elected group of students who advocate on behalf of the student body. Coahoma is a truly wonderful place, and every member of the SGA works to improve the Coahoma experience. To accomplish this, the SGA transforms goals into realities.