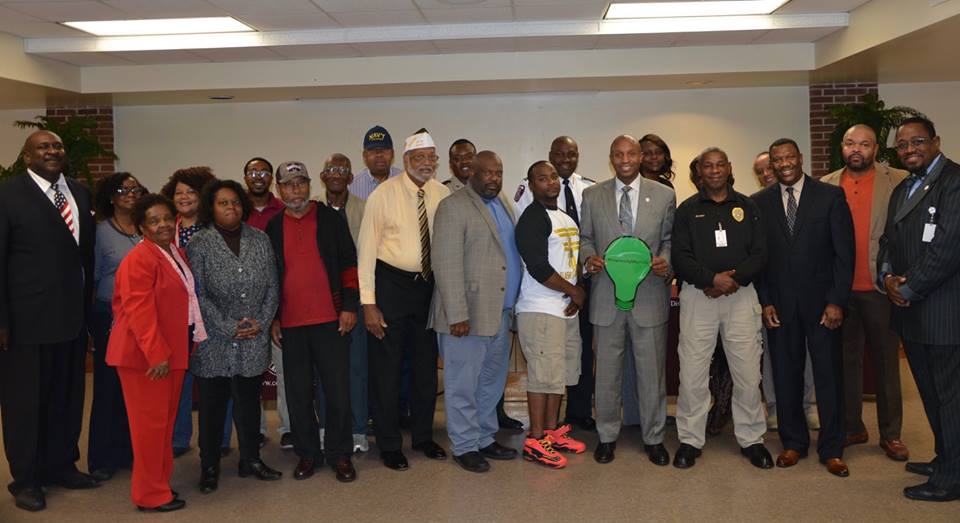 CLARKSDALE – Coahoma Community College saluted its very own veterans and current military service members during a special program held in honor of Veterans Day.
CCC students, faculty, staff, as well as community members, were recognized Wednesday morning during the program, hosted in the Magnolia Room of the Zee A. Barron Student Union. The event, organized by CCC's Division of Enrollment and Student Services, also included a complimentary hot breakfast and the opportunity for the veterans to fellowship and share memories
"One of the greatest resources we have in life is the resource of memory. Veterans have something that the rest of do not have—the memory of your story," said CCC President Dr. Valmadge Towner to the dozens of veterans in attendance. "You have a unique solidarity in that you participated or engaged in our Armed Forces. No one can have that story except you. We acknowledge your uniqueness."
Towner then thanked the veterans for the unselfish sacrifice they made in serving the country.
"The freedoms that we enjoy are given to us because of the sacrifices you have made," he said. "Everyday we should have a reverence and respect of you. We hope that this institution, and others alike, will acknowledge your sacrifice, your service, and will make ourselves available to help you in an extra way."
During the program, veterans enjoyed a rendition of "I'm Proud To Be An American" performed by CCC Director of Alumni Affairs Emmanuel Lackey and a welcome by CCC English Department Chair Vera Griffin.
Those veterans present were also presented with a certificate of appreciation for their service.
"Thank you are the most powerful words in the English dictionary … we just want to thank each of you," said Griffin. "You have dedicated your lives to keeping us free. No other group compares and we are grateful for the many things you've done. …We owe you our support and friendship."