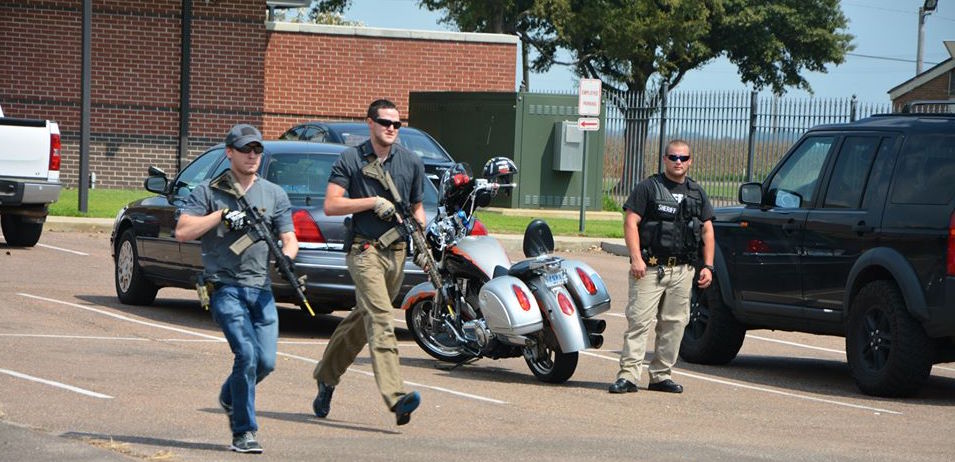 CLARKSDALE – Coahoma Community College's Department of Emergency Medical Technology is offering area law enforcement and first responders a unique opportunity to practice working together in responding to emergency situations during an upcoming Terrorism Response and Mass Casualty Care (TRAMC-2) training.
CCC will be offering the training Saturday and Sunday, Dec. 12 and 13, at the Robert G. "Brick" Mason Health Sciences Centers, located at 901 Ohio St. in Clarksdale.
The two-day training is specifically designed for sheriff departments, police departments, highway patrolmen, rescue teams and other law enforcement agencies. In addition, those law enforcement officers attending the training can also receive 16 hours of continuing education credits.
Led by CCC's highly-trained Emergency Medical Technology (EMT) staff, the training will combine lecture and hands-on exercises to cover a variety of topic— including how to maximize communication between different agencies, coordinating response plans, learning triage methods and how to safely remove victims.
"This course was specifically developed in response to recent terrorist and active shooter incidents that we have had in Mississippi," said CCC EMT Program Director Rhett Nelson. "We will focus on how coordinating an inter-agency, public service response is crucial to survival of victims."
Registration is $50 per person. Seating is limited and classes will meet from 9 a.m. until 5 p.m. each day.
For more information or to reserve your spot today, contact Nelson at (662) 621-4041, (662) 588-0727 or by e-mail at rnelson@coahomacc.edu.