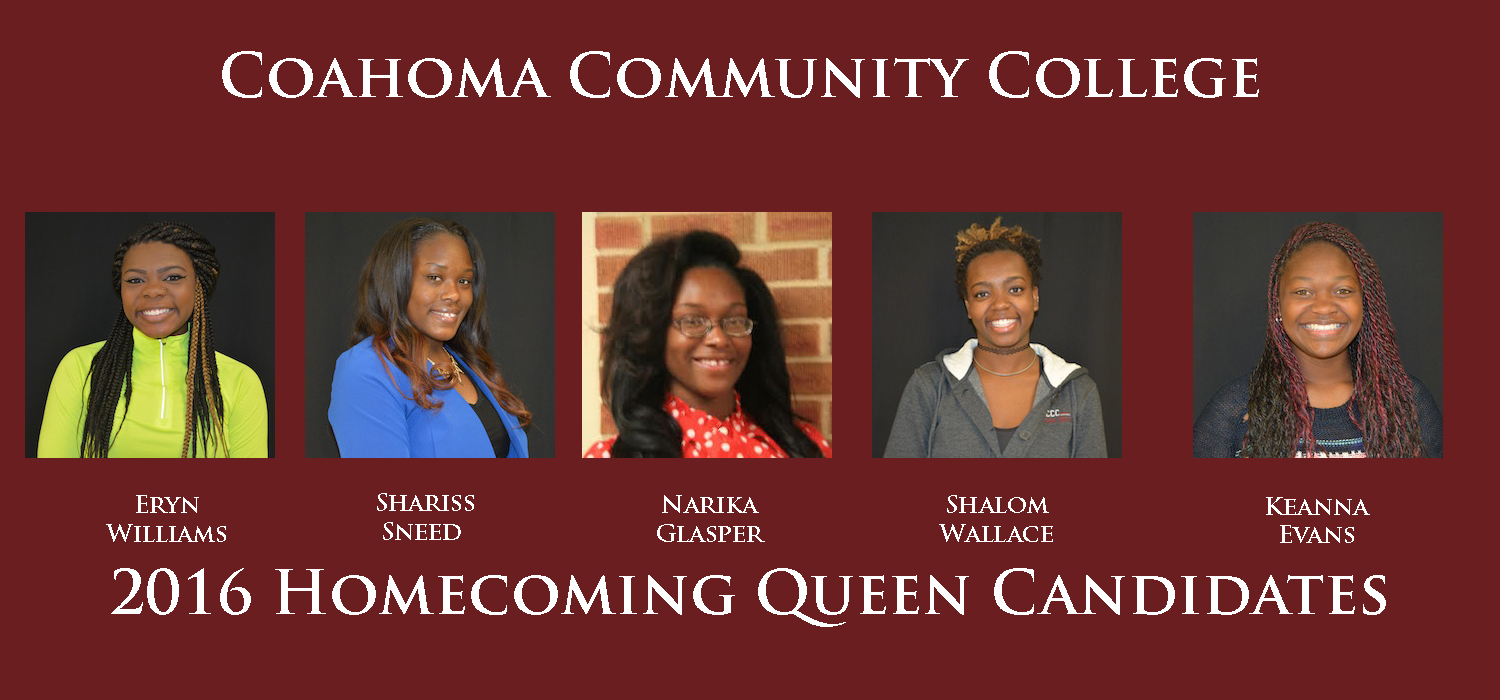 CLARKSDALE – Five young ladies are seeking to represent Tiger Nation during Homecoming 2016 as Coahoma Community College's Homecoming Queen.
Each year, CCC students cast their ballots to elect an exemplary young woman to represent to student body during homecoming events. Candidate qualifications include a cumulative GPA of 3.0 or higher, evidence of community service, three letters of recommendation and a pleasing personality.
This year's candidates, who are all sophomores, include: Pre-Nursing major Keanna Evans of Newton, Miss.; General Education major Narika Glasper of Clarksdale, Miss.; Business Administration major Shariss Sneed of Friars Point, Miss.; Spanish & Foreign Language major Shalom Wallace of Alligator, Miss.; and Criminal Justice major Eryn Williams of Horn Lake, Miss.
"I'm very excited about these young ladies who want to represent our institution in such a high-spirited manner," said CCC Assistant Director of Enrollment and Student Services LaShasa Griffin. "We look forward to the energy and pride that will be displayed during this week."
Following the close of the election, the new queen will be crowned during half time of the Oct. 8 homecoming game, where the Tigers will face off against the Northwest Community College Rangers.
Online voting will begin at 8 a.m. Monday, Oct. 3. Students can vote in the Career Center, located on the second floor Zee A. Barron Student Union.