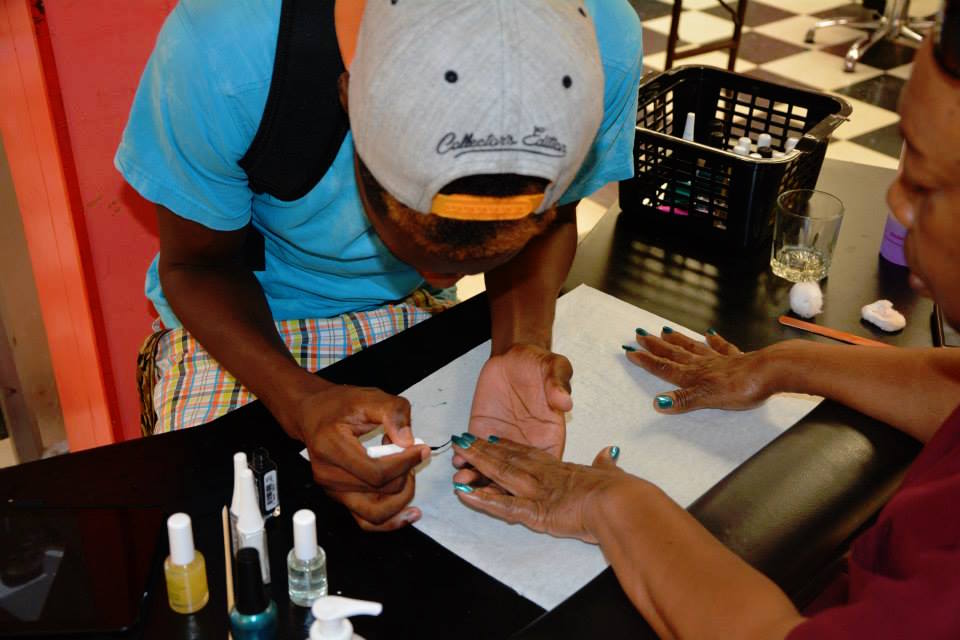 CLARKSDALE – If you see individuals sporting teal toes and fingernails around campus this month, it's not just another meaningless trend. It's CCC's Cosmetology Department way of raising awareness for a disease that affects thousand of women across the nation every year—ovarian cancer.
"Ovarian cancer is one of the most deadly of women's cancer," said CCC Cosmetology Instructor Shirley Hicks. "It's an opportunity for us to not only raise awareness on the campus and in the community, but it also gives our students the opportunity to apply their skills for a worthy cause."
September is National Ovarian Cancer Awareness month, designed to raise cognizance of the disease, which is diagnosed to approximately 21,980 women each year and caused 14,270 fatalities in 2014.
Worldwide, the World Health Organization IARC department estimates that there are over 238,000 new cases diagnosed annually and nearly 152,000 deaths.
Using the slogan "Polishing Teal There's A Cure," the CCC's Cosmetology class has several activities planned throughout the month in an effort to raise Ovarian Cancer Awareness.
Thursday, Sept. 22, the department will be traveling to the SLA Jones Activity Center to paint the nails of residents.
Later that evening, the department will be polishing teal nails from 6:30 p.m. to half time for those who give a donation during CCC's football game against Holmes Community College. All proceed will go towards the cause.
In addition, the department will be painting the nails of students, faculty, staff and community members teal the remainder of the month each day from 8 a.m. to 8 p.m.  
The class will wrap up its events by partnering with the Merit Health Northwest Hospital to participate in the "Teal Toes" Ovarian Cancer Awareness Walk at noon Thursday, Sept. 29. The walk will kick-off at 1970 Hospital Drive.
To schedule an appointment so that you can sport your own teal polish in support of Ovarian Cancer Awareness Month, call (662) 621-4180 or (662) 621-4174.