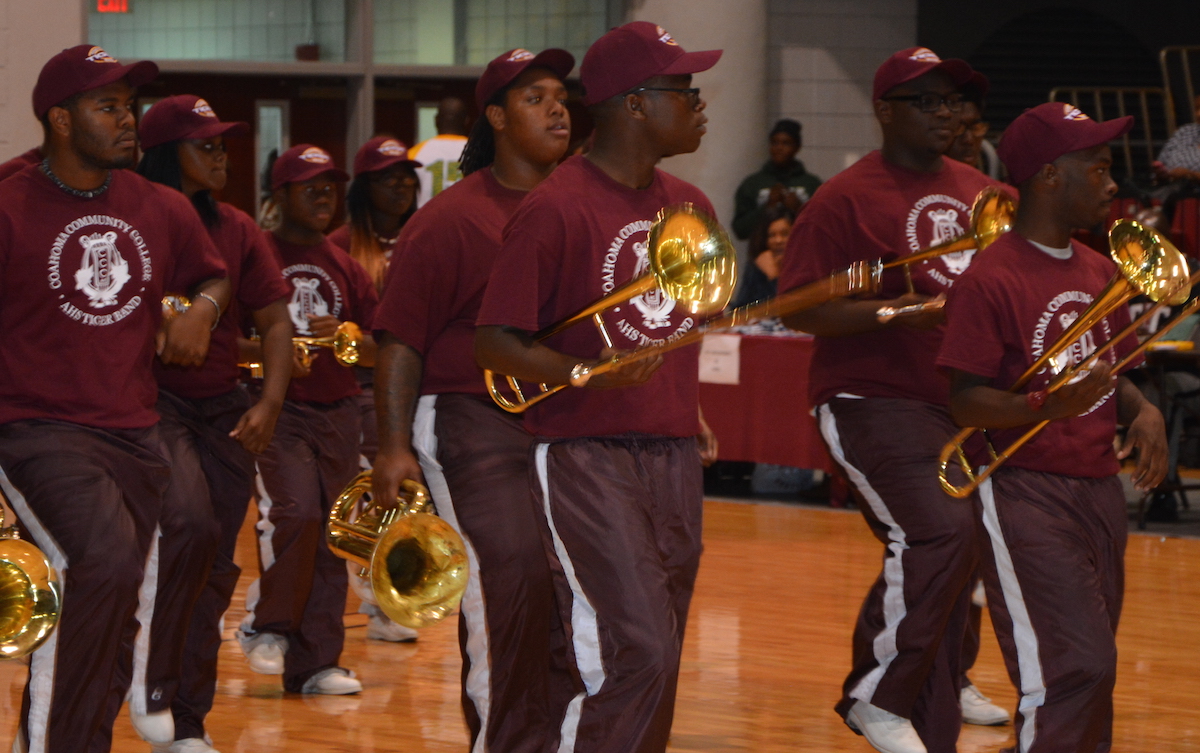 CLARKSDALE – It's about to go down!
Area bands, drumlines and majorettes will face off during a "Battle of the Bands" competition hosted by the Coahoma Community College and Agricultural High School (CCC/AHS) Band to help raise money for new uniforms.
The competition is scheduled to kick off at 6 p.m. Friday, Nov. 21, in the Pinnacle located on CCC's campus. CCC Director of Band and Music Instructor James McLeod said that proceeds from the event will benefit the CCC/AHS Band.
"This is the first of many fundraisers to help acquire funds for new uniforms for our band. …Our current uniforms have been in use since 1998 and have seen better days," said McLeod. "The Battle of the Bands is a great way for alumni and community members to help support the Band and have a good time doing it."
Featured bands will include Eastside High School of Cleveland, MS; Rosa Fort High School of Tunica, MS; Madison Palmer High School of Marks, MS; and CCC/AHS. The Sparkling Jewels of Clarksdale, MS are also scheduled to make an appearance during the event.
The bands will be judged based on marching, musicality, and general effects. First, second and third place winners will receive trophies.
Tickets are $8 in advance or $10 at the door for adults and $6 for kids 11 and up. For kids 10 and under admission is free. Concessions will also be available.
For more information, call McLeod at (662) 621-4147 or Greg Hoskins at (662) 645-2530.