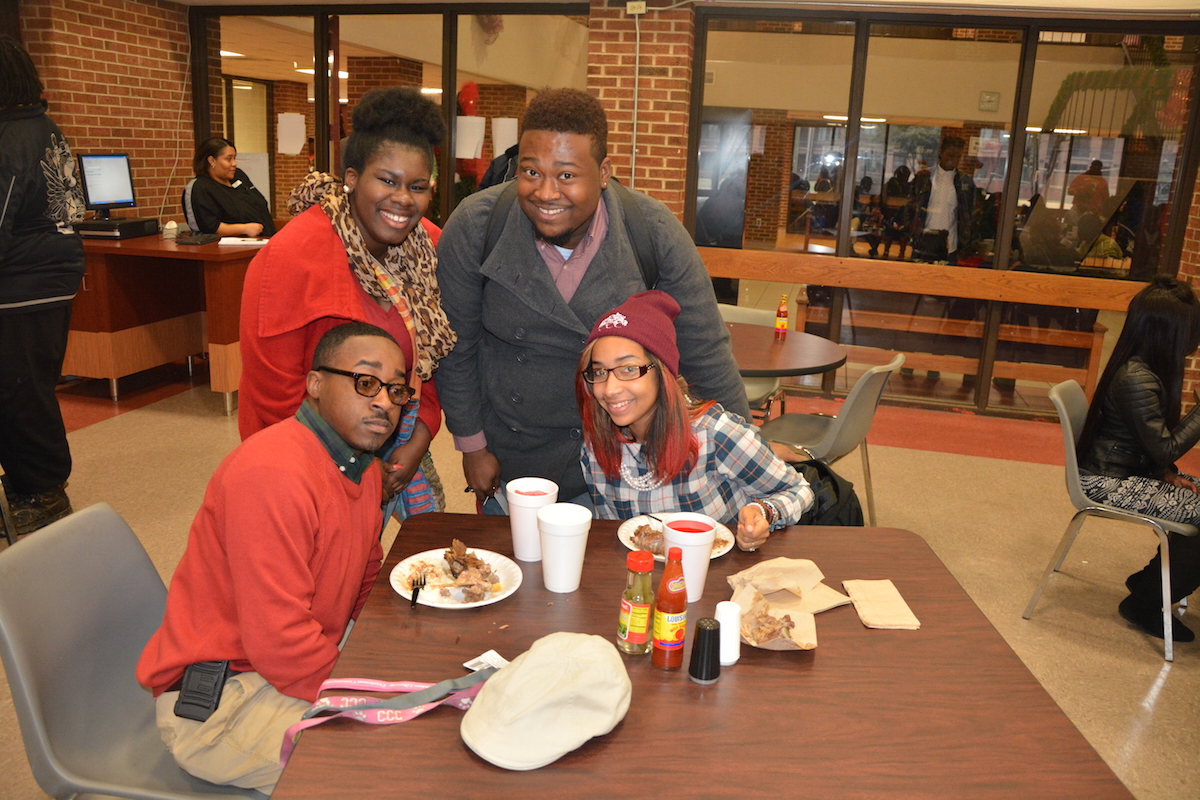 CLARKSDALE – After a month-long Christmas break, it's back to business as usual for Coahoma Community College with Monday marking the official first day of classes for the Spring 2015 semester.
The new semester kicked off bright and early at 8 a.m. Although the forecast was gloomy, the weather didn't dispirit the Tiger Nation. Outside, Tigers could be seen trekking their way to class bundled up in coats, hats and scarfs with backpacks in tow. During lunch, the Zee A. Barron Student Union came to life as students reunited with friends and cohorts.
While it was the first day back for students, CCC faculty and staff ended their Holiday Break Thursday Jan. 9 to help new and returning students register for the new semester during formal registration.
According to CCC's Director of Admissions Michael Houston, enrollment numbers are mirroring the Fall 2014 semester, which was up from 2013.
"We're on pace now to match last semester's numbers," said Houston. "I think the fact that students have been given several options to register, from stopping by the main campus, to visiting one of our evening sites and registering online in the comfort of their home is making a tremendous impact."
Houston also commended the dedication of faculty and staff during formal registration.
"We thank all of the various departments for their hard work to make formal registration a success," Houston said.
With late registration also beginning the first day of class, prospective students still have about two more weeks before registration officially ends Jan. 23.
In addition to visiting the Office of Admissions, located in the Vivian M. Presley Administration Building, students can also register online on this website.
For more information about registration for the Spring 2015 semester, contact the Admission's Office at (662) 621-4696 or by email at admissions@coahomacc.edu.