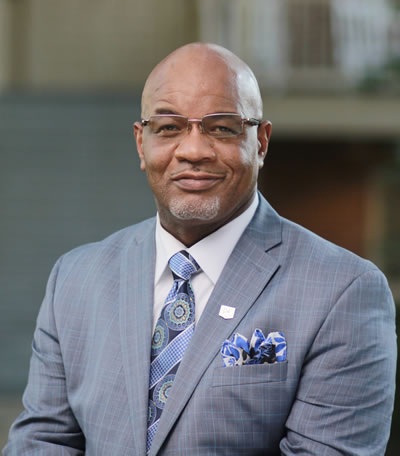 Coahoma Early College High School (CECHS) has announced that Dr. William B. Bynum Jr., President of Jackson State University, will serve as its 2018 graduation speaker.
The event is slated to take place on May 19, 2018, on the campus of Coahoma Community College in the Pinnacle. The ceremony will begin promptly at 10:00 a.m.
Dr. William B. Bynum Jr., a higher education professional with more than 27 years of experience, was unanimously selected to be the 11th President of Jackson State University. Before joining Jackson State University, Bynum served as president of Mississippi Valley State University for four years.
Prior to his appointment at MVSU, Bynum served as the vice president for Enrollment Management and Student Services at Morehouse College. While serving at Morehouse, Bynum significantly enhanced student-administration relations, improved the efficiency and effectiveness of student services, started, envisioned and led the initiative which established the Parents Council and implemented the nationally acclaimed Morehouse "Appropriate Attire Policy."
Milton Hardrict, principal – CECHS, will preside over the ceremony and is excited that his students will have the opportunity to be addressed by a dynamic figure in higher education.
"We chose Dr. Bynum because we always want role models and leaders that illustrate how successful African Americans are," said Hardrict. "We are an early college high school, so having an advocate for higher education to speak adds the tenacious attitude that we try to instill in our students for college."
In addition, Bynum has held administrative roles at Lincoln University of Pennsylvania, Clark Atlanta University, Duke University, Davidson, Georgia Institute of Technology, Durham and Edgecombe Community Colleges. He started his educational career as a teacher, football and wrestling coach in the
Rocky Mount City School System and the DeKalb County in Georgia School System.
A native of Rocky Mount, North Carolina, Bynum earned his Bachelor of Arts degree in sociology from Davidson College while on a student-athlete scholarship. Bynum went on to earn his masters and Ph.D. in sociology from Duke University while serving as a Duke Endowment Fellow. Bynum was also a member of the inaugural class of the NAFEO-Kellogg Leadership Fellows Program, a year-long program specifically designed to train the next generation of presidents/chancellors for minority-serving institutions.
"Dr. Bynum has a proven track record; having served at two of the most prestigious HBCUs, he understands our type of students and will clearly get a message out to them that is in sync with what we are progressively moving toward in the future," Hardrict added.
Bynum is a member of Omicron Delta Kappa, Chi Alpha Epsilon, Omega Psi Phi Fraternity, Inc., Sigma Pi Phi Fraternity, Inc., and is a Mason.
He is married to Deborah Elaine Bynum, a manager and 37-year employee with AT&T.  They are the proud parents of six children.