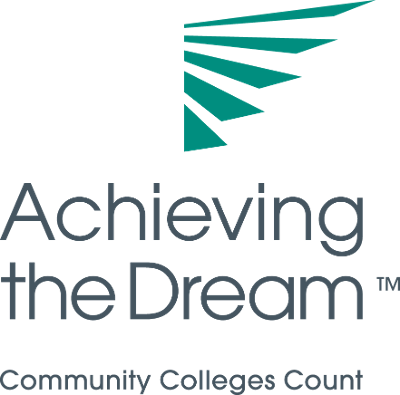 "Coahoma Community College and Mississippi Gulf Coast Community College join national higher education reform organization Achieving the Dream with WHEF support."
Silver Spring, MD (February 16, 2018) - Mississippi's Woodward Hines Education Foundation (WHEF) and Achieving the Dream (ATD), a national nonprofit focused on increasing community college student success, have announced a new partnership that will enable Coahoma Community College to join the Achieving the Dream National Reform Network. Specifically, WHEF has awarded a four-year grant of $900,000 to ATD to enable two Mississippi colleges to join its premiere national reform network to advance student success. As part of the Network, Coahoma Community College will receive on-site visits from coaches, information about successful, highimpact practices used by peer colleges, and access to resources, all of which will help increase the number of students who complete certificates and degrees.

Founded in 1949, Coahoma Community College is an accredited historically-black, public comprehensive institution of higher learning; committed to providing accessible, affordable, diverse, and quality educational programs and services.

The institution located in Clarksdale, MS boasts a ninety-nine-acre campus that lies in an agrarian setting along Clarksdale-Friars Point Road near the Mississippi River, which forms the western boundary of Coahoma County. The College serves much of the Mississippi Delta; including Bolivar, Coahoma, Quitman, Tallahatchie, and Tunica Counties.

At a time when state funding to Mississippi's 15 community colleges serving 75,000 students is being reduced, it is hard for colleges to make the reforms necessary to boost retention and completion. New philanthropic support for Coahoma Community College arrives at a critical moment.

"We know that without a postsecondary degree, nearly half of the poorest children in Mississippi will remain in poverty. The good news is that this figure decreases dramatically—to 10 percent— with a postsecondary education," said Jim McHale, president and CEO, Woodward Hines Education Foundation. "Our board recognizes that a college degree is a game-changer. They want to invest in institutions like Achieving the Dream that support community colleges and enable them to better serve all students."
"Community colleges are key institutions for leveling the playing field for low-income students, students of color, and first generation students who are hoping to earn degrees and credentials that support their economic and social mobility, and that in turn, support the economic and civic health of the communities in which they live," said Dr. Karen A. Stout, president and CEO of Achieving the Dream. "Achieving the Dream is excited about our new partnership with the Woodward Hines Education Foundation and welcomes Mississippi Gulf Coast Community College and Coahoma Community College into our network."

Dr. Valmadge Towner, president of Coahoma Community College, is confident that the support from these two entities will ensure a brighter future for all that his institution serves.

"From day one of my tenure as president, I have literally dreamt of Coahoma Community College becoming an Achieving the Dream insitution. I am excited to experience a good dream become reality. We feel that Achieving the Dream will engage, empower and equip Coahoma to systematically improve student success in a significantly positive direction," said Towner.

A team from Coahoma Community College and other colleges new to ATD will meet in June to launch their four-year ATD-experience. The teams will meet with their ATD coaches and learn a process for gathering and analyzing multiple data sources that help them better understand the student experience, prioritize resources and strategies, and monitor and evaluate impact. By sharing their data widely, among faculty and staff, colleges can drive transformation throughout the institution. Colleges also lay the groundwork for addressing equity gaps.

"We look forward to learning from Achieving the Dream, relative to its institutional capacity framework approach that will help assist our institution in meeting the needs of our students. After all, Coahoma Community College's primary mission is to provide educational services and help students reach their educational goals. Achieving The Dream will aid us in meeting the needs of students in our area," Towner asserted.

ATD will also offer Coahoma Community College and the other colleges in its 2018 cohort access to a capacity-building framework and companion self-assessment that allows them to pinpoint strengths and areas for improvement across seven institutional capacities in areas such as leadership and vision, teaching and learning, and data and technology. With the capacity framework as a guide, ATD helps colleges integrate and align any existing student success efforts with bold, holistic, institution-wide changes that research suggests can help more students succeed.