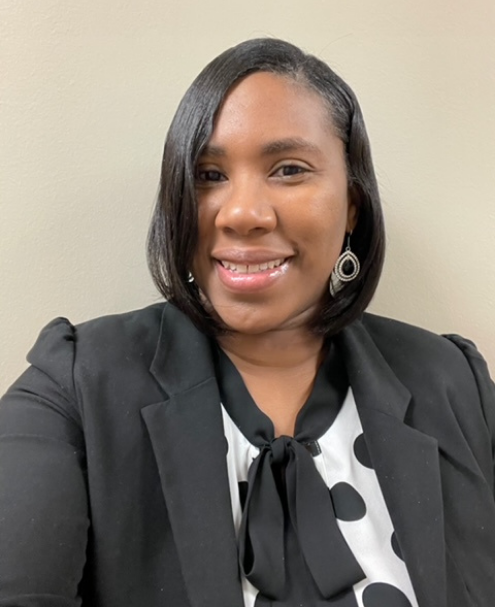 Wendy C. Harris
Just a few months after graduating from Coahoma Community College in May of 2004, Wendy C. Harris, the administrative assistant for the Practical Nursing and Respiratory Care programs, joined the College's corps of employees.
In her 16-year tenure with Coahoma, the Lyon, Mississippi, native finds the most delight in applying her expert skills to help others better themselves and become CNAs, LPNs, RNs, nurse practitioners, and doctors to support their families.
"I enjoy encouraging and motivating them that they can be whatever they want to be in life and help them to fulfill their dreams and goals," says Harris. "It really brings my heart joy to see that I had a small part in helping someone just by them attending CCC and applying for one of our Health Science programs."
By attending Coahoma, Harris has become a certified EKG technician (CET), phlebotomy technician (CPT), and a certified nursing assistant (CNA). She believes the College's top characteristics are its instructors' willingness to assist and the program offerings that score students job offers in the workforce.
Harris also received an associate degree through study in the Ultimate Medical Academy's Medical Administrative Assistant program. The Coahoma County High alumna has completed some study at Mississippi Valley State University.
Wendy and Dana Harris, her husband of 15 years, are the proud parents of three, Eddie, Dakaevion, and Damari.
Of all her influences, Harris regards her late father, army veteran Joe L. Wright, as the most inspiring figure. "He would help anybody and would give you his last, no matter what race, age, or gender. He always saw the good in everyone, and he never met a stranger," said Harris.
She enjoys reading, dancing, live bands, and travel with family in her free time.
Dr. Annie Hankins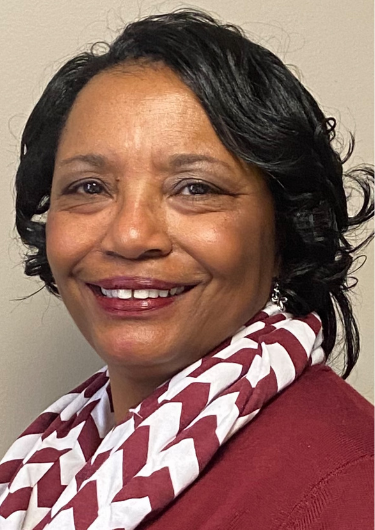 Practical Nursing instructor Dr. Annie Hankins says the shortage of healthcare workers who care motivates her to continue teaching nursing classes to add to the fold.
Of her six-and-a-half years instructing at Coahoma, she notes the opportunity to invest in a predominantly underserved community as a reason for the pride she takes in serving the College. Being able to teach at one of the last-standing HBCU community colleges gives her a sense of gratification. The Grenada County native and resident endures a 150-mile commute to work.
"Coahoma Community College is a beacon of light and a ray of hope for students who otherwise would not be afforded a chance to succeed," said Hankins.
An alumna of Jackson State and graduate of Holmes Community College, she has accumulated 30 years of service as a registered nurse. She received a Bachelor of Science in nursing from Mississippi University for Women in 2013 and a master's in nursing from William Carey University in 2014. Having completed a Doctor of Nursing Practice degree with an academic nurse educator concentration at age 61, she defies placing deadlines on her life goals.
Hankins is aware of the need for caring, competent nurses and aims to be a role model for her students. The healthcare workers who energized her toward the teaching profession took her under their wings despite their already hectic schedules while she was starting out as an RN. She has been married for 33 years and is the mother of four adult children, three sons and one daughter, and the grandmother of six.
A faculty member since 2014, Hankins describes her job as rewarding. Her role allows her to collect knowledge for her benefit plus lay a lasting foundation for future nursing professionals.
"It is an honor to be able to function as a role model and provide the leadership qualities required to implement evidence-based nursing practice that is essential for clinical practice," Hankins expressed.
Her pastimes include nourishing her plants and watching movies.
She believes one should work hard and gleefully at whatever they do as though working for God.