CLARKSDALE- The Coahoma Community College Women's Basketball team is headed in a new direction for the 2018-2019 season; welcoming a new coaching staff.
Recently, Stephanie Murphy was named head coach of our Women's Basketball team, and Isaiah Butler has been hired as assistant coach, a position that was held by Shawn Goff. Murphy has replaced Danetra Forrest, the former head coach. Both Forrest and Goff resigned at the end of the 2017-2018 school year.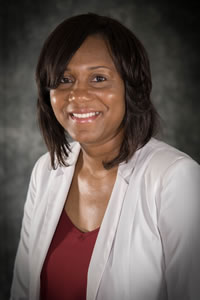 Murphy comes to CCC from Brandon High School where she has spent the past seven years coaching the girls' basketball team. Prior to Brandon, she served as head coach at Tupelo High School for five years and Meridian High School for two years; leading all three teams to the state tournament and to Super 10 rankings. Murphy achieved great success coaching at the high school level, comprising an overall record of 326-124 (.724).  She reached the state tournament five times, finishing as the state runner-up in three of them.  Her coaching has led to six district championships, a South State Championship, and was named Daily Journal Coach of The Year in 2007.
Murphy spent her collegiate career at the University of Mississippi where she received her bachelor's degree in exercise science in 2000 and her master's degree in higher education with an emphasis in student personnel in 2002.  At Ole Miss, she was a letter winner, a nominee for the Arthur Ashe Jr. Leadership Award, a proud attendee of the NCAA Leadership Conference and was also a member of the SEC All-Academic Team.
Before Ole Miss, Murphy excelled both academically and athletically at West Tallahatchie High School in Webb, MS.  Salutatorian of her graduating class, she was selected as the school's Star Student and was selected a pre-season Dandy Dozen recipient during her senior year. Murphy was privileged to play on Mississippi's All-District team and the First Team of All-State. She was even chosen to play in the Mississippi-Alabama game.
The Tutwiler native is no stranger to the Coahoma area. She knows the campus and Clarksdale community very well. Murphy sees that her new role is a huge opportunity to change the atmosphere and culture at Coahoma Community College.
"I believe that God has a plan. I think there is something we can accomplish on this campus with our students and faculty," said Murphy. "This is an opportunity to grow as a professional and turn around Coahoma Women's Basketball program."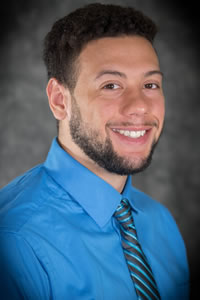 Butler, the newly appointed Lady Tigers assistant coach, played as a Forward for Mississippi State University's men's basketball team from 2013 to 2015, earning a full scholarship to finish his senior year. He spent some time as a graduate assistant at Mississippi College. He comes to CCC highly anticipating his chance at shifting the atmosphere alongside Murphy by instilling a spirit of excellence and dedication, which he is confident will lead to the program's success.
"Coach Murphy presented this opportunity to me," Butler explained. "I felt God has called me to help her with anything she needs for her vision at Coahoma. I'm excited to be part of this movement and new experience."
Upon receiving his scholarship, Butler was awarded the 2014-2015 Scholar-Athlete of the Year Award and was chosen to work as an SEC Community Service team member. He attained his Bachelor of Science degree in interdisciplinary studies from Mississippi State University with concentrations in the areas of kinesiology, history, and psychology.
Butler was born in Fort Polk, Louisiana, but raised in Brandon, MS where he developed his passion for basketball. "As athletes and competitors, you want to be at the highest level of your sport," said Butler.
Coach Murphy seeks to bring a winning culture and mindset to the women's basketball program by subscribing to the principles she feels have driven her success throughout life:  discipline, hard work, trust in God, and faith that He will continue to work all things together for her good.
"We want to be the talk of junior college basketball in Mississippi," said Murphy. "We want everybody to be aware of the differences and changes that will take place at Coahoma. We're expecting excellence in everything we do and hope to show the state that we're a different kind of program."