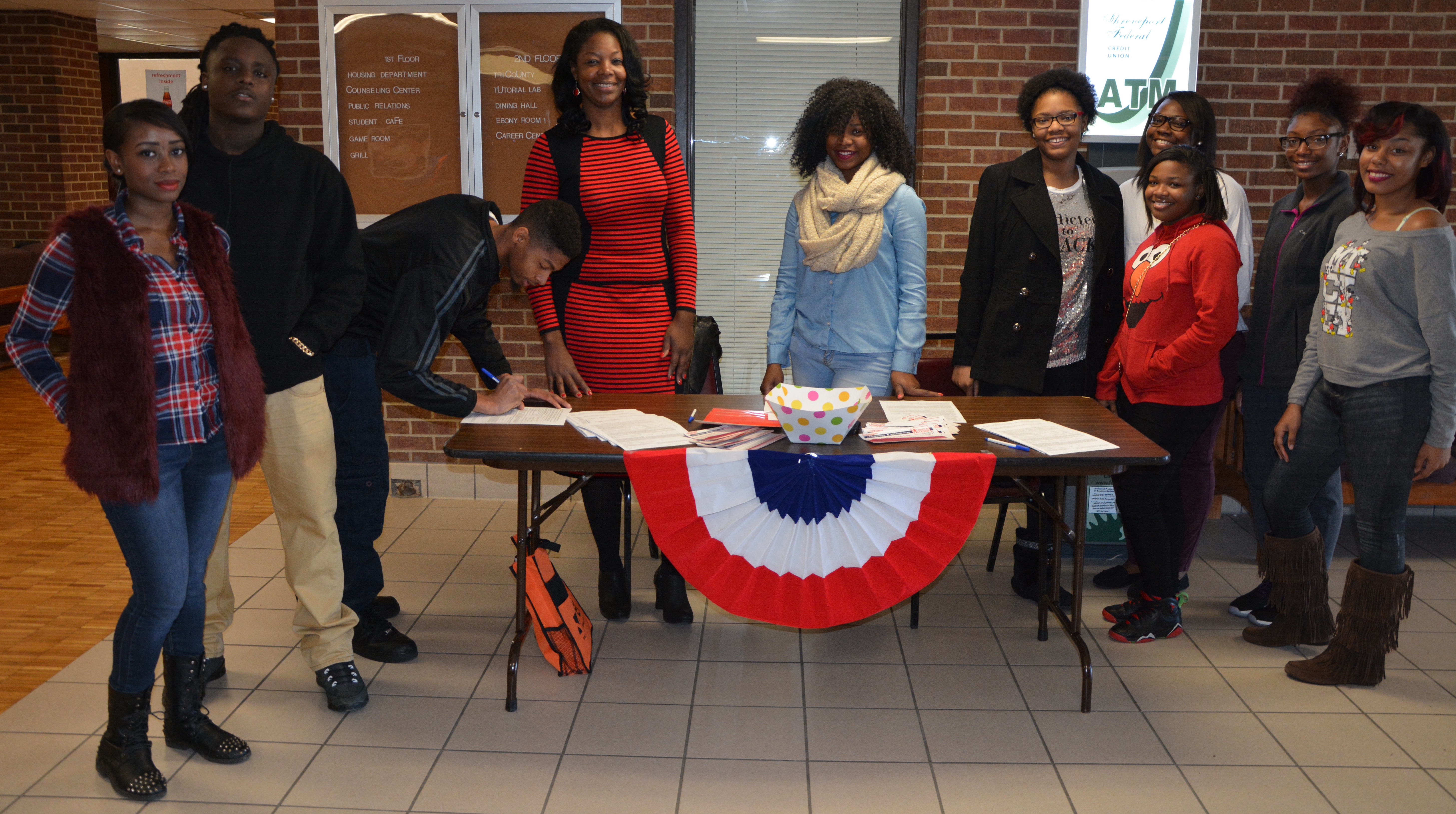 CLARKSDALE – As part of its Black History Month, Coahoma Community College encouraged students who are not registered to vote to sign up during a Voter Registration Drive Wednesday.
Organized by CCC's Black History committee, the drive was a final effort to get students registered for the March primaries before the registration deadline Saturday.
"We realize that a lot of out students are 17 or 18-years-old and are just coming of age to vote, so we wanted to make them aware that voting is their duty as citizens," said Vera Griffin, who chairs CCC's Black History Month Committee.
The drive was led by Coahoma County Circuit Clerk Demetria Jackson who registered students at a table stationed on the first floor of the Zee A. Barron Student Union from 10 a.m. to 1 p.m.
Griffin describes the drive as  "a success" with 30 students becoming registered voters in just three hours.
"We're so grateful Ms. Jackson came out here as a special courtesy to us," said Griffin. "She came at a good time—the busiest time in the Union when the students are coming in and out to eat lunch. We really impressed by how many she was able to register."
According to Griffin, other activities planned for the month include a Talk Show that will give students the opportunity to discuss important issues with community leaders as well as tour of historical sites in Clarksdale.
Also, the Black History Month Scavenger Hunt will remain underway throughout February.
"The students have really been supportive of the Scavenger Hunt and it's coming along nicely," Griffin remarked.
Be on the look out for a Calendar of Events with details of all CCC's Black History Month activities!