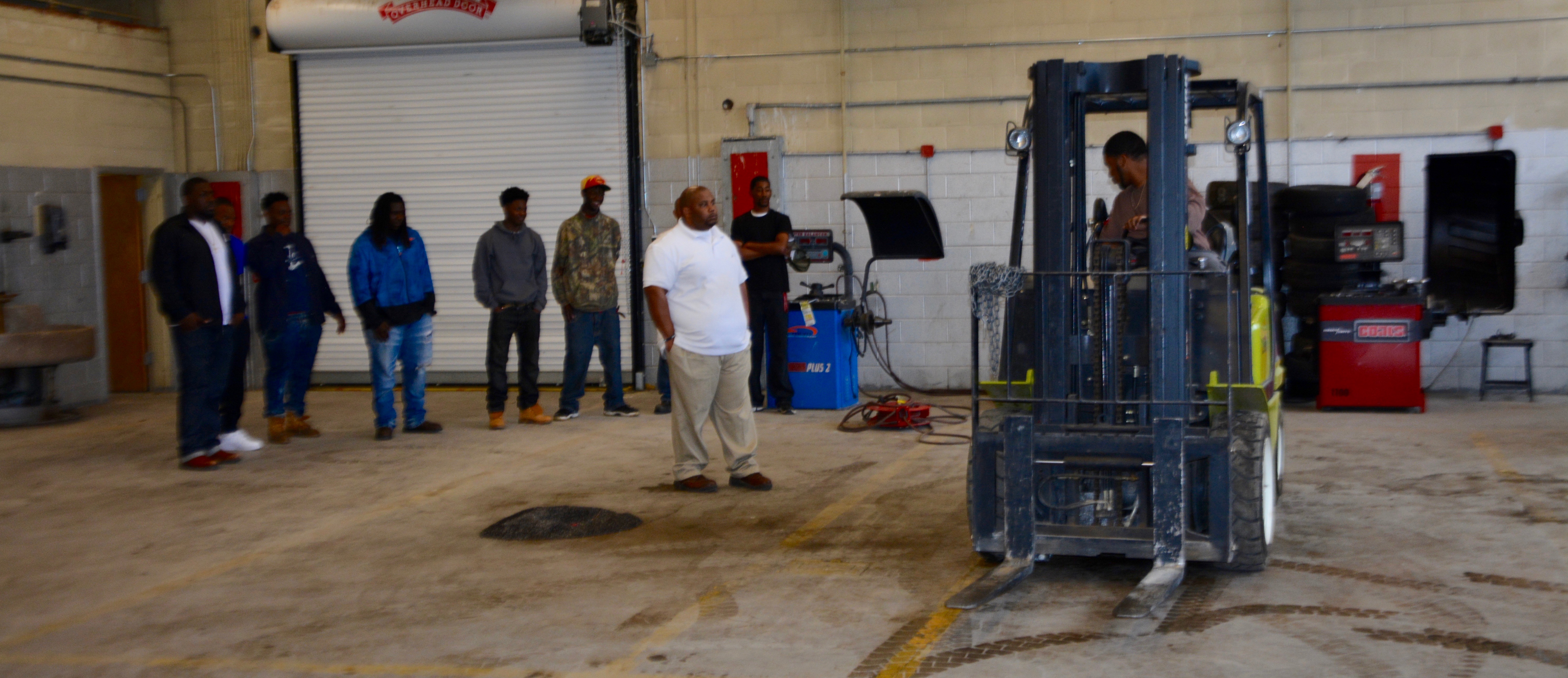 Coahoma Community College Career and Technical Education students added a new skill to their toolboxes this week after receiving forklift training and certification.
For the first time, students enrolled in CCC's Collision Repair, Automotive Technology, Brick, Block and Masonry, Industrial Maintenance, and Welding programs were required to earn national certification verifying they've received in-depth instruction on the safety and operation of powered industrial forklift trucks.
"We're trying to ensure our students leave us with an industry certification," said CCC Dean of Career and Technical Education Anne Shelton-Clark.  "This certification not only increases the students' skill set, but also makes them more marketable for jobs."
Amonzo Kincaid, warehouse manager for Faurecia of Cleveland, MS, led the 2-day training and certification.
Kincaid, who has been leading forklift trainings about for five years, said the skill definitely enhances an individual's employability.
"From my experience, I agree 100 percent that this training makes anyone in the manufacturing field more valuable and a credit to the company in which they're employed," said Kincaid.
The training consisted of a safety test that students were required to master before putting their skills to the test on a forklift. In the event a student did not pass the safety test following the class, Kincaid offered one-on-one training to ensure no student who desired the certification missed out.
According to Clark, more than 40 students completed the training.
"The main thing is that our students are employable once they complete our program," said Clark. "As a national certification, this is a skill our students will be able to carry with them anywhere in the United States."