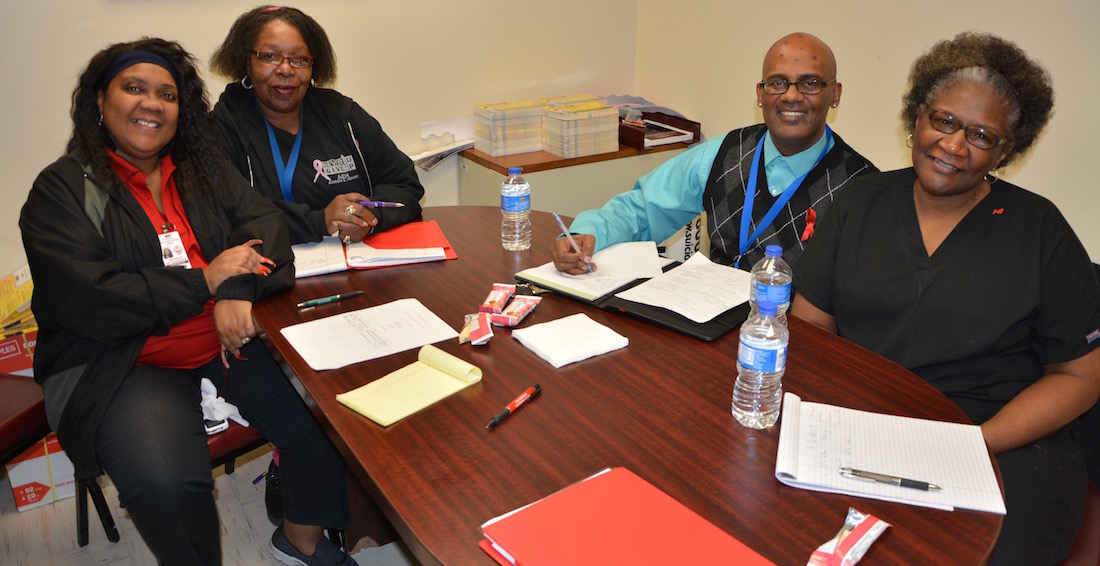 CLARKSDALE – Next week, Coahoma Community College's Pinnacle will transform into a HIV/AIDS educational hub that'll include free educational material, resources, prizes and, most importantly, on-site testing for CCC students, faculty, staff and the community.
CCC is teaming up the Aaron E. Henry Community Health Center (AEHCHC) to host the free event, scheduled for Wednesday, Feb. 17, from 9 a.m. to 2 p.m. The day will cap off at 7 p.m. in the Georgia Lewis Theater with the annual Rock the Red Fashion Show.
With more than 2,000 young African Americans reached over the past two years, AEHCHC's goal is to reach even more with help from CCC.
"This year's goal is to reach 1,500 more young people, including 500 students from CCC, with pre and post test counseling for National Black HIV/AIDS Awareness Day," said Mark Vortice of AEHCHC
Vortice said the educational and free testing components of the event are designed to bring awareness to the importance of knowing one's HIV status.
"Late diagnosis in the course of HIV infection is common in African American communities, which results in missed opportunities to get early medical care and prevent transmission to others," he said. "Coupled with socioeconomic issues, stigma, fear, discrimination, homophobia, and negative perceptions about HIV testing, African Americans are disproportionately affected by HIV/AIDS."
Although the fashion show is entertaining, Vortice said it's also the opportunity to continue educating those that was unable to make it to the day event.
Highlights will include a presentation by Dr. William Booker who will share the history of HIV/AID's and it's impact throughout the world, particularly in African American communities.
Everyone is encouraged to attend.
For questions, or more information, contact CCC Nurse Athsicia Gooden at (662) 621-4197 or CCC Coordinator of Counseling Services Renee' Sanford at 662-621-4858.