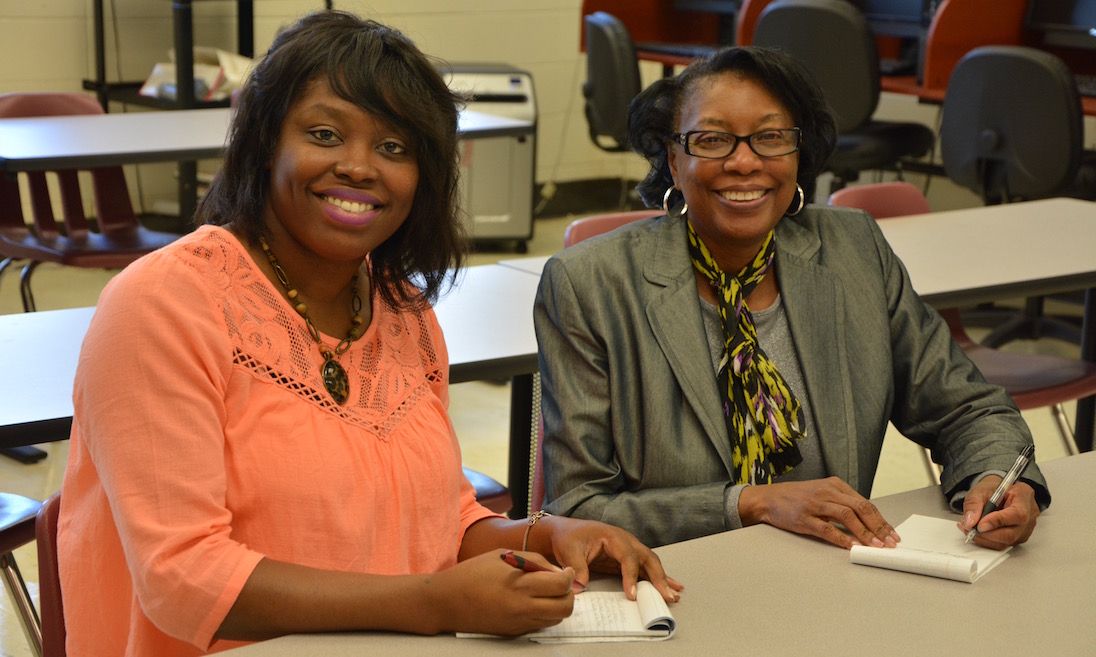 Pictured, from left, CCC Career and Technical Education Counselors Tolernisa Butler and Dr. Mary Wilson discuss plans for this year's Career Expo, scheduled for 9 to 11:30 a.m. Wednesday, March 30, in the Pinnacle.
CLARKSDALE – Coahoma Community College is gearing up to showcase some of the exciting educational and career opportunities available at CCC and surrounding communities during its annual Career Expo Wednesday, March 30.
The free event, organized by CCC Career and Technical Education Counselors Dr. Mary Wilson and Tolernisa Butler, is scheduled from 9 to 11:30 a.m. in the Pinnacle and will feature dozens of exhibits that'll include hands-on presentations highlighting CCC programs as well as local businesses.
Seniors from area high schools have been specifically targeted for the annual event, and organizers say they're expecting classes from the majority of high schools in CCC's five-county service district.
"This is a great opportunity for students to become aware of the endless career paths that are available right here in their own back yard," said Wilson. "It's also a chance for us to highlight the great programs we offer in the Division of Career and Technical Education as well as other areas on our campus."
Butler said that in addition to getting the seniors thinking about college, the event is also an opportunity to link employers with potential workers.
"Employers are always looking for skilled, dedicated workers to hire," said Butler. "This event is a great way to expose these seniors to the real world and get them thinking about their plans after high school."
During the event, DJ George Hines, a CCC alumnus, will keep the atmosphere fun but educational.
In addition to meeting some CCC Instructors, the seniors will also have the opportunity to interact with CCC alumni to get a first-person account of their transition from CCC to the workforce.
"We're excited to offer this opportunity that will expose these seniors to the various career and employment opportunities available to them, and we hope that they will leave here seriously considering CCC as their next step after graduation" said Butler.
For questions or more information, contact Wilson at (662) 621-4849 or Butler at (662) 621-4188.