CLARKSDALE — After serving two years as the college's assistant director, Dr. Kerry Anne Simon will now takeover as the director of bands at Coahoma Community College beginning July 1st.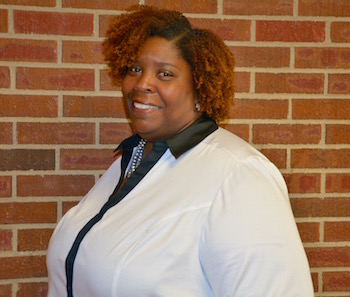 An accomplished Clarinet player, Simon is a Memphis, TN native and a graduate of Fairley High School. She earned her bachelor's degree in Music Education from Mississippi Valley State University (1995), her master's degree in Education from Union University (2005), her master's degree in Music Education from Tennessee State University (2009) and her doctoral degree in Music Education from Florida State University (2013). 
While going to school full-time to earn her masters degrees, Simon spent nine years teaching music at both Trezevant and Whitehaven high schools in Memphis. And, while working on her Ph.D. at FSU in Tallahassee, FL, she served as Principal Clarinetist in the Bradfordville Baptist Church Orchestra, Manager for the Mason's School of Music and Dance, and conductor for the Rose City Community Band in Thomasville, GA.
"I am so excited about this opportunity and I look forward great things for the CCC Tiger band," said Simon who already taken an active role at CCC that included playing clarinet with the Memphis Symphony Orchestra during the CCC choral department's annual Christmas performance. "We have already started making arrangements for new uniforms, an updated marching style, and the creation of a new disposition for band members focusing on a sense of pride and respect for the organization.
"In band, adjudicators award top bands with the rank of 'Superior'. I want to adopt a motto for the band 'Superior Every Day in Every Way'. This 'Superior' way of thinking will encompass everything we do, from the intensity of our rehearsals to the eagerness to attend and do well in our classes. We will be a Superior organization that will exhibit the characteristics of exceptional bands across the state."
Coahoma Community College's Music Department Chair and Director of Choral Activities Kelvin Towers said he's confident and excited about what Simon will accomplish in her new role.
"I have total confidence that Dr. Simon will build a comprehensive band that will re-instate 'Tiger Pride' amongst our students, faculty and staff," said Towers.