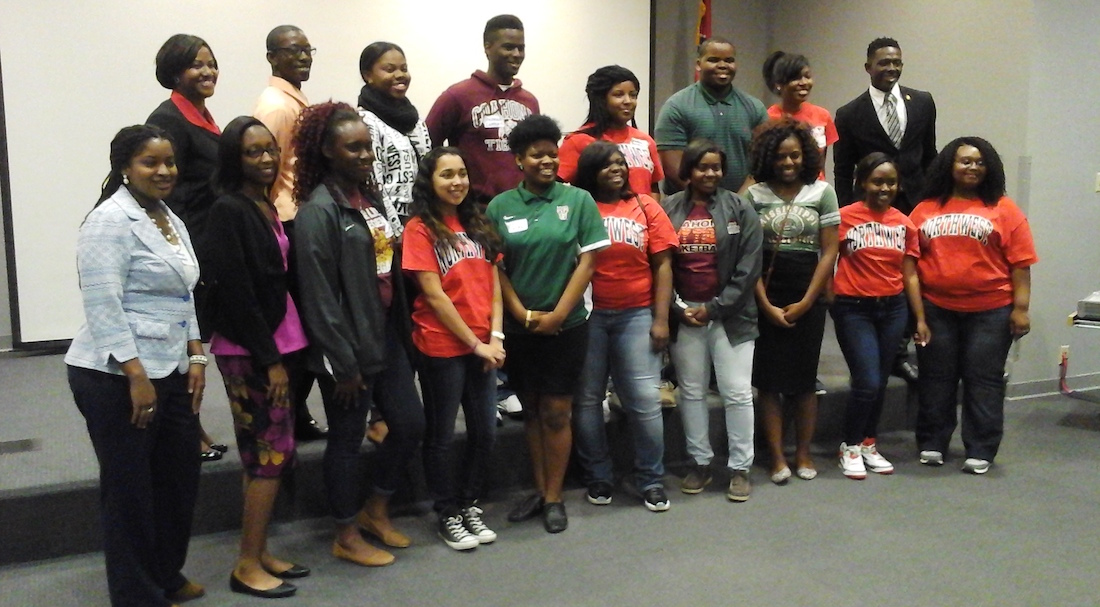 Tigers joined students from Mississippi Valley State University; Northwest Community College; Jackson State University and Hinds Community College for the recent MS Pre-conception Peer Educator Program's advisor and student training in Greenville, MS. 
CLARKSDALE – Coahoma Community College was among colleges and universities from across the state that participated in a recent training designed to educate college campuses on creating healthy families.
A group of CCC staff and students attended the MS Pre-conception Peer Educator Program's advisor and student training, hosted March 31 and April 1 at the Greenville Higher Education Center in Greenville, MS.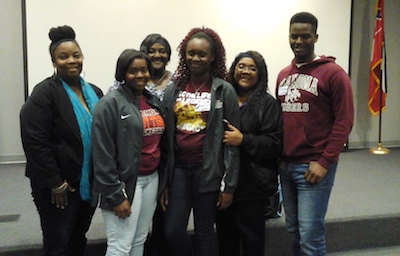 Launched in May of 2007 by the Office of Minority Health (OMH), the program is part of the "Healthy Baby Begins with You" campaign, which aims to reduce infant mortality rates and promote preconception health in communities most impacted by infant mortality and poor preconception health. In addition, the program provides women and their partners with information to make timely, informed decisions about their reproductive futures.
During the training, attendees learned more about health disparities affecting minorities, as well as infant mortality, STDs, and the importance of pre-conception health.
"It is our plan to reach out to CCC students and the community early, before young people even think of starting a family and enlighten them on preconception health," said CCC Coordinator of Counseling Services Renee' Sanford.
Tigers who attended the training will receive a Level I certificate for their participation. A second certificate will be issued once other required activities, including a webinar and campus and community recruitment events, are complete.
Attending the conference were Sanford; Dian Thomas, residential hall manager; Athsicia Gooden, CCC nurse; and students Sherman Carter, Tatyana Brownlee and Toneisia Love.