"Everyone thinks of changing the world, but no one thinks of changing himself." -Leo Tolstay
Greetings my fellow Tigers,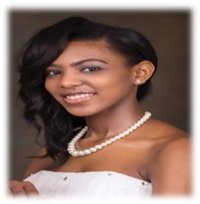 It is with great pleasure that I welcome you to this magnificent institution, where we are of "Quality and Excellence." As a student leader, I am proud to say that I am a representative of one of the fastest growing two- year institutions in this country. Coahoma has a rich history of helping students progress through the educational process and become great leaders. Here, you are guaranteed to get the assistance you need in order to take a closer step into a successful future. 
Coahoma's warming atmosphere allows students the opportunity to get acquainted with their instructors, develop new friends, and get involved with the different clubs and organizations that we have to offer. Also, this will help you as students to become more active and more familiar with our institution. Coahoma has various and unlimited scholarships and opportunities available for students. Knowing that we are in a place where people actually care about our future is a blessing. 
Coahoma is most definitely a great start in pursuing your college life. We all must work together and push one another to strive for excellence. When we as individuals decided to change ourselves for the better, there is nothing we can't accomplish. 
Kezia Walker
Miss Coahoma Community College 2015-2016