"The past has no power over the present moment."- Eckhart Tolle.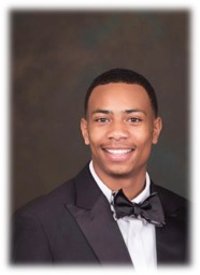 Greetings,
I am ecstatic to be able to welcome you to the esteemed Coahoma Community College, where the road to your success begins! We pride ourselves in aiding our students to become productive young men and women by giving them the chance to receive a quality education. As you learn more about the "Tiger Family", you will find that we are more than a small college in Clarksdale, MS. We are the vessel that pumps life into the broken dreams of students both young and old.
Our small campus setting provides students the chance to get to know each other on a personal basis. Coahoma provides you with the attention and assistance you might need to adjust to a new atmosphere, as well as, improve your learning skills. Academic assistance through free tutoring outside of class is also provided. Our friendly and family-oriented environment provides you with numerous clubs and organizations to help occupy your time and even open doors to new experiences. So we encourage you to participate in at least one club or organization. 
You are now starting your college career. Therefore, the person that you were and the things you did in high school no longer matter. Those things have no control over what you will become in the future. Don't worry if you were not the most popular person, the smartest, or even the best looking. Use this opportunity at Coahoma to begin molding a new you , so that you may invest in your own future. 
Anfernee Morgan
Mr. Coahoma Community College 2015-2016