Clarksdale's 23rd celebration honoring America's great playwright set Oct. 2-3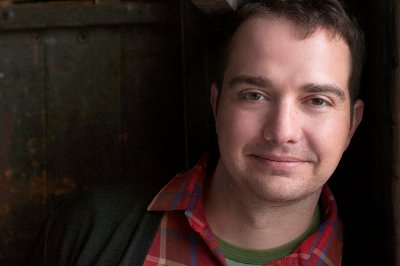 CLARKSDALE - "It's an opening to make Tennessee Williams smile," suggest board members of the prestigious Mississippi Delta Festival honoring America's great playwright Oct. 2-3
Taking center stage at the festival's 23rd anniversary will be a unique, fast-paced production of THE GLASS MENAGERIE performed during Friday night's Meet and Greet party in the Cutrer Mansion.
"It's a dynamite introduction to the world of Tennessee Williams and will rock Clarksdale into theatrical history," promise Theatre Oxford actors and porch play favorites.
Months ago, when University of Idaho theatre professor Matt Foss, requested an invitation to bring the Vandal Theatre Lab to Clarksdale's 2015 festival to perform Williams' famous memory play, he was greeted initially with silence.
Then a barrage of emails, videos, and a background check followed rivaling the CIA, says Eva Connell, Friday night's party chairman.
 "We found his credentials and those of his actors are first class," continues Connell.
The lab's ensemble is comprised of professional actors and directors who work alongside MFA and BFA theatremakers at the University of Idaho, she said.
According to Foss, their non-traditional approach introduces drama to audiences who might be reluctant to book formal theatre seats.     
Touring nationally and creating innovative approaches to classic texts, Dr. Foss and his students have been recognized with seven Kennedy Center Certificates of Merit for direction, playwriting, innovation in stage design and collaboration/ensemble work.
"We polled board members – including college faculty and administrators, asking their opinions and advice," said Connell.
"One of our top Williams scholars checked it out and pronounced: 'This is exciting; let's go with it,'" quotes Connell. "And so we are."
Additionally the University of Idaho group is enthusiastic over being part of the festival, offering to assist with the student drama competition, porch plays, and other events.
This summer they are traveling to Russia for theatre workshops.
Another new highlight of the October festival will be the 60th anniversary celebration of CAT ON A HOT TIN ROOF presented by New York theatre professional Karen Kohlhaas.
Included during the two-day festival will be live drama, lectures, panel discussions intermixed with readings, blues and gospel music, Southern cuisine, porch plays, tours through Clarksdale's historic district where the playwright spent his childhood, St. George's Episcopal Church and former rectory where he lived with his mother, sister, and grandparents, and a reception at the Clarksdale Woman's Club.
The festival has been sponsored by Coahoma Community College since 1993 and supported also by grants from the Mississippi Arts Commission, the Mississippi Humanities Council and local contributions.
Cited for excellence and community collaborations with many entities including State Tourism, the Coahoma County Tourism Commission, Chamber of Commerce, St. George's Episcopal Church, the Center for the Study of Southern Culture at Ole Miss, Delta State University, Carnegie Public, the Delta Blues Museum, Sunflower River Blues Association, the Clarksdale Garden Club, Clarksdale Woman's Club and others, it has been recorded by the BBC and European Public Television.