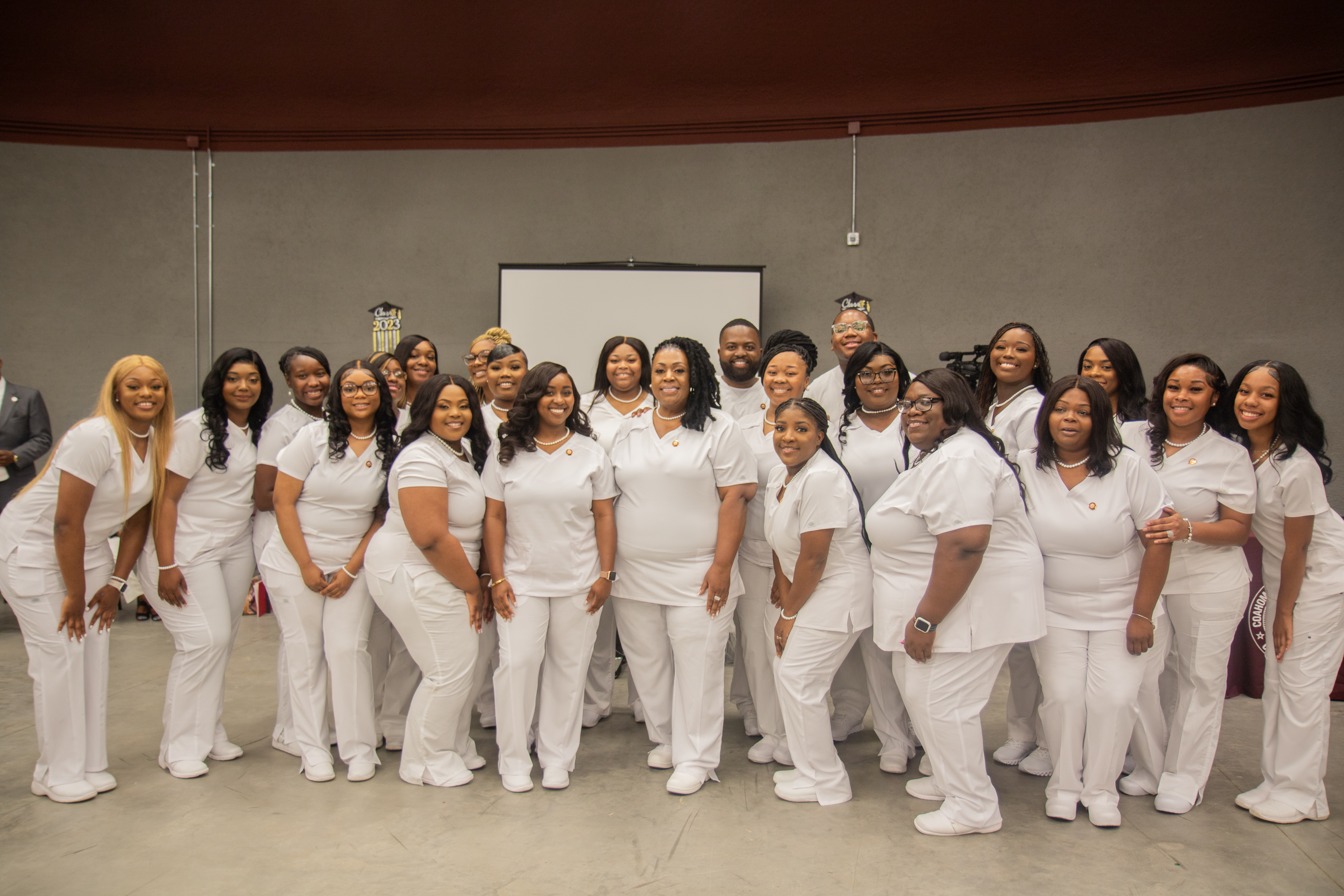 In 2023, Coahoma Community College's Practical Nursing graduates achieved an outstanding milestone, attaining a flawless 100% pass rate on their NCLEX-PN exam, thereby securing their status as Licensed Practical Nurses.
The National Council Licensure Examination (NCLEX-PN) is a national exam that determines the ability to become a practical nurse. Dr. Chequitita Dixon, RN, Ph.D., the Dean of Health Sciences, expressed her immense enthusiasm for this remarkable and sustained achievement.
"The administration and faculty are very proud of the amazing accomplishment of the 2023 Practical Nursing Class. The dedication and hard work displayed by our students, faculty, and staff rendered a positive outcome," said Dixon. "The director and instructors were all new to their roles. I commended them on this achievement."
The journey to this significant milestone demanded considerable sacrifices from these students, who often spent long hours studying and forfeited precious time with their loved ones. Nursing school's rigorous demands require a deep commitment.
Dr. Hankins, the Practical Nursing Program Director, stated, "The average age of the students in this cohort was 24 years. The students worked hard to achieve their goals by studying hard inside and outside the classroom. They formed study groups and bonded together to achieve a common goal. At the start of the semester, the students stated that they desired to achieve a 100% pass rate."
The current cohort of Practical Nursing students (2023-2024) has expressed a strong desire to uphold this perfect score, aiming for a 100% pass rate as well.
The continued success of Coahoma Community College's Practical Nursing Program in achieving a 100% pass rate for first-time test takers not only instills a sense of pride among the current students but also serves as a source of inspiration for future students pursuing a practical nursing degree.