This week, the CCC Respiratory Care program brings attention and awareness to Respiratory Care Week. The national event, which takes place October 24-31, 2021, recognizes the field of respiratory care and the respiratory therapists, doctors, and nurses who work with patients suffering from lung and breathing conditions. During the celebration, we will share respiratory care alumni highlights, career outlooks, and a wealth of information related to the subject. We will also promote awareness of common lung conditions and best practices for good lung health.
---
ALUMNI HIGHLIGHTS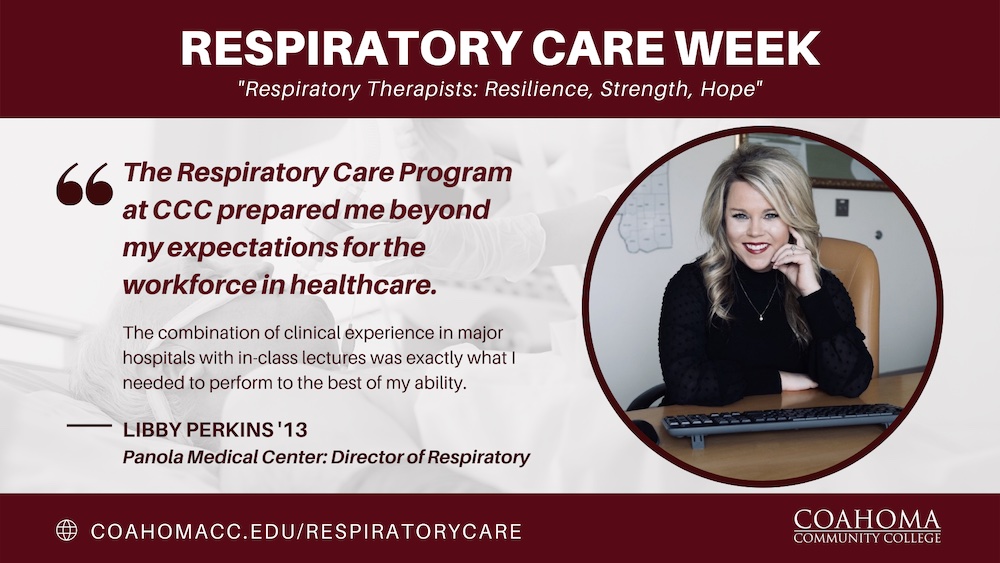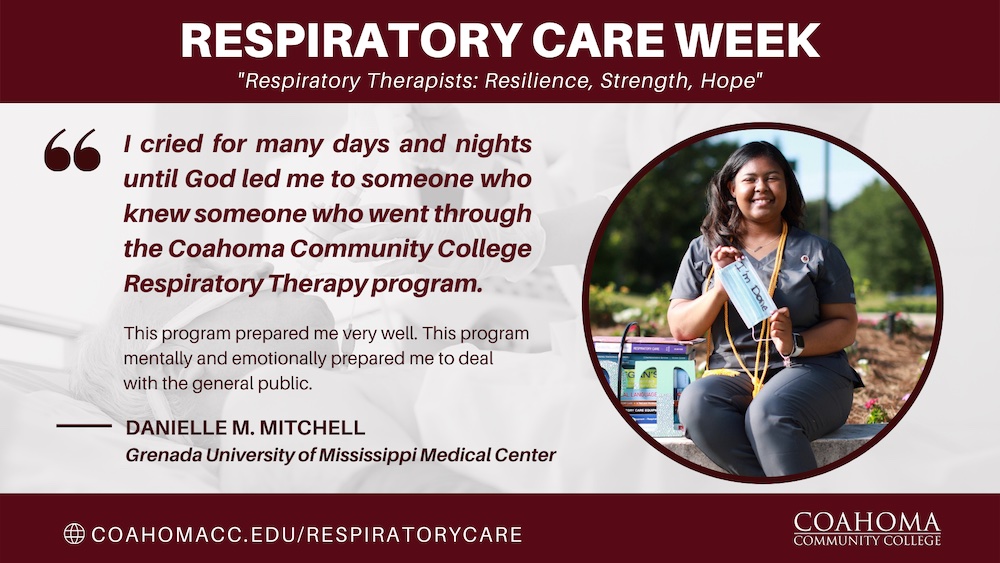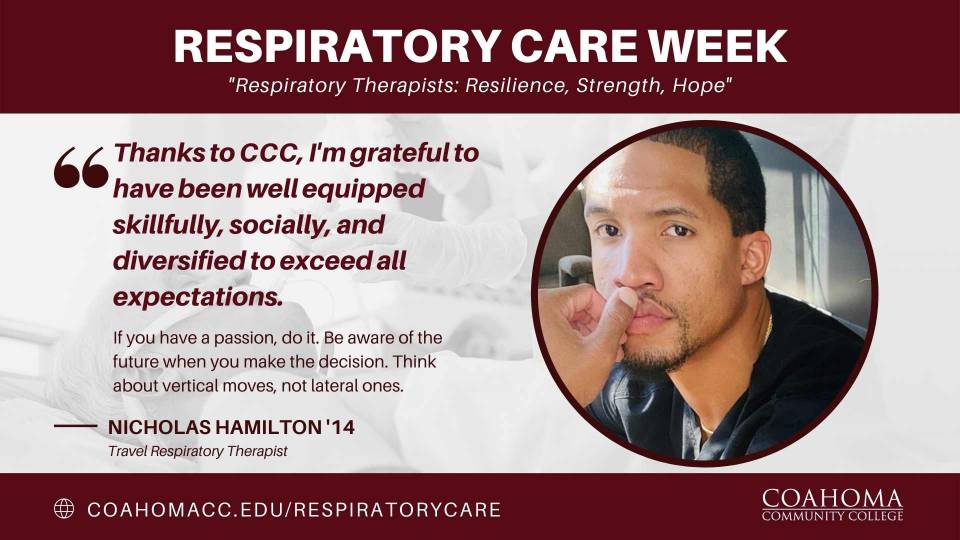 ---
LEARN MORE ABOUT RESPIRATORY CARE WEEK
Respiratory Care Week is the one week out of the year where the attention is solely focused on respiratory therapists! For over a year now, respiratory therapists have been on the front lines more than usual. COVID-19 has forced RTs into new territory and into the media like never before. Learn more at the American Association for Respiratory Care - AARC website.