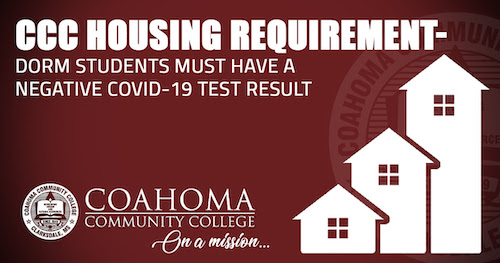 Coahoma Community College (CCC) requires that all students who will reside in CCC campus housing must show proof of a negative COVID-19 test prior to moving in. We will NOT have testing available on our campus.
All students who plan to reside in CCC Campus Housing must bring proof that they have tested negative in the last 14 days to move on the campus.
FREE TESTING
You may call 601-981-1817 to locate a Community Health Center that offers FREE testing in your area or visit this link.
https://www.msdh.ms.gov/ msdhsite/_static/14,21912,420, 874.html#providers