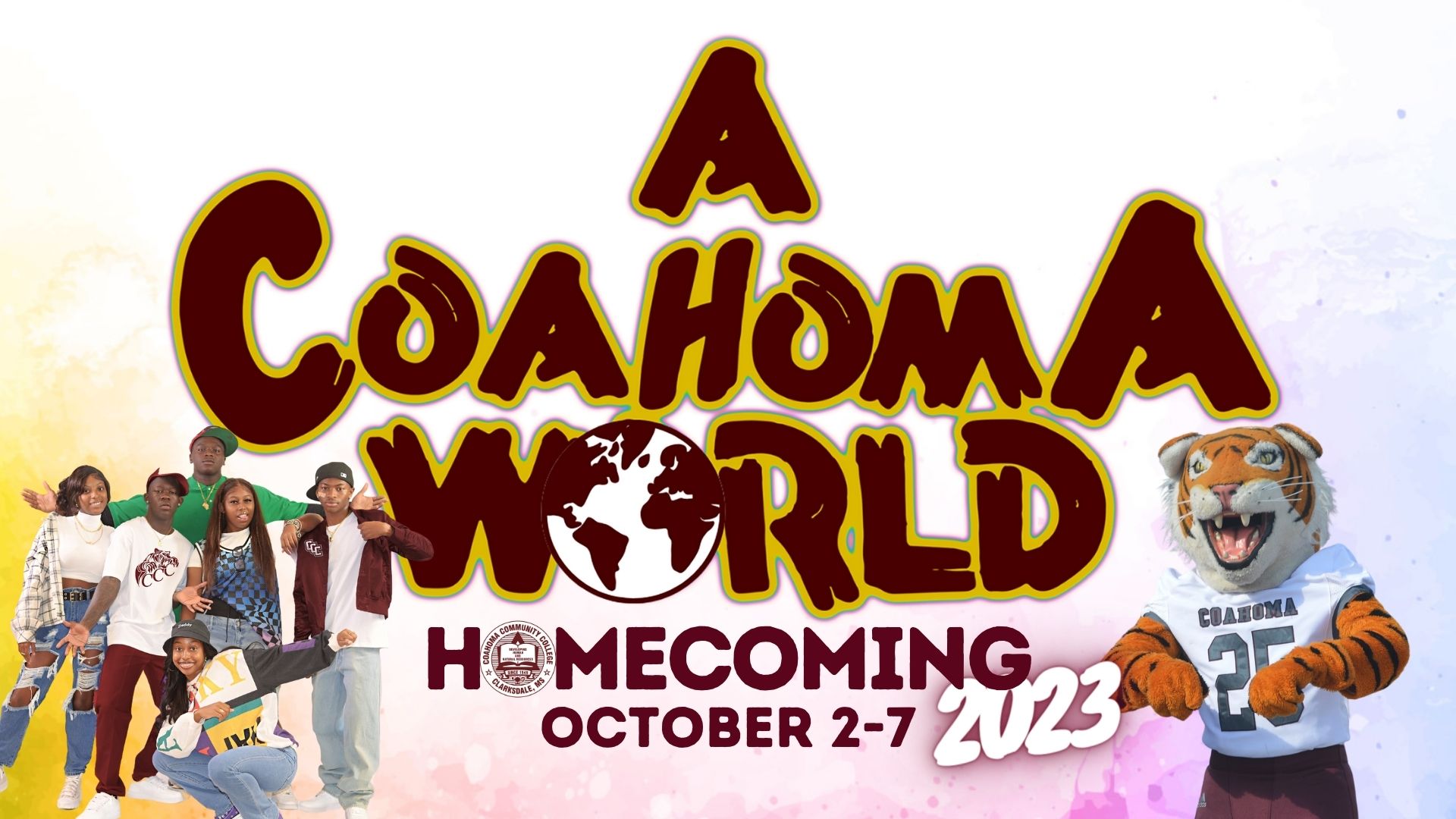 Monday, October 2
Dawning of the Tigers
8-9 am | Student Union Lobby
Enjoy Donuts, Coffee, and Words of Affirmation for a kick-start to Homecoming Week!

Living in Color: Sidewalk Competition
All Day | Back of McLaurin
Campus Clubs and Organizations will decorate the sidewalk to represent their student organization.
The Fresh Prince and Princesses - Royal Day Party
12-2 pm | Student Union
Royal Court will host a Royal Day Party with a DJ. Come dressed to impress!
Homecoming King and Queen Reveal
1 pm
It's a 90's World Silent Party
7-until | Marian Reid Gym
Annual headphone party with three DJs!
(Student IDs required for admission)

Tuesday, October 3
Campus Departments and Divisions will decorate their areas to fit this year 80's-90's theme
90's Battle - Department Dance/Karaoke Battle
12-1 | Student Union
Faculty/staff will do a group performance as a popular 80's- 90's group (Examples: New Edition, Boyz II Men, En Vogue, Swv, total, TLC, Xscape, salt and Pepper). Students will vote in an Apollo-style way (whoever gets the most cheers)
Tiger Nation Pep Rally & Firework Show
7 pm | James E. Miller Stadium
Tiger Nation and district communities will pep our Football team up in preparation for victory over Co-lin.
Wednesday, October 4
A Coahoma Fest! Food Truck Fest & Car/Bike/Truck Show
11-2| Pinnacle Parking Lot

Gospel Fest
Featuring Jekalyn Carr
7 pm | Pinnacle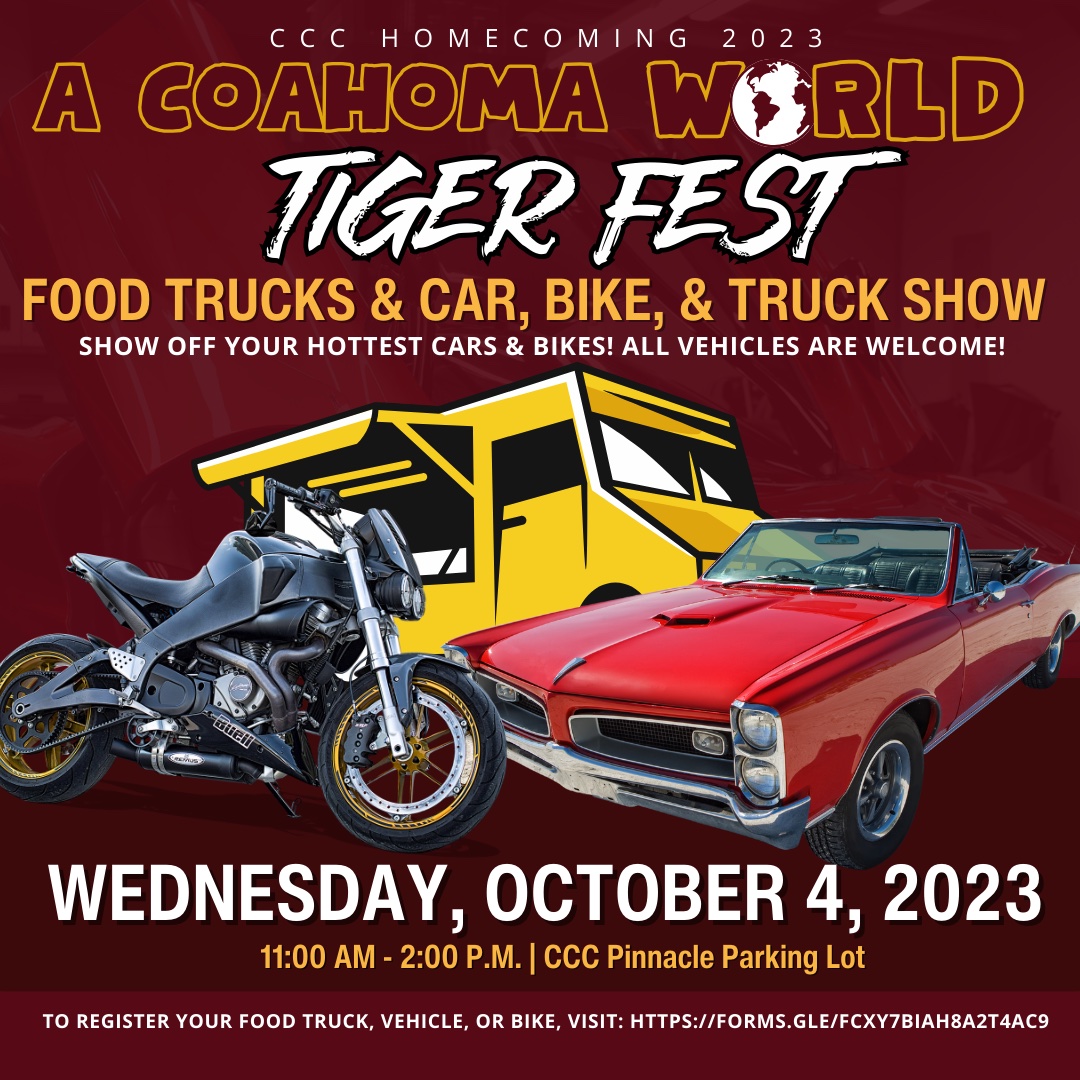 Thursday, October 5
Student Government Association Meet & Greet
12-2 pm | Student Union

Student Flag Football and Dodgeball Game
6-8 pm | Practice Football Field
Hosted by Student Government Association
Annual Presidential Gala
7pm-9pm | The Pinnacle

Friday, October 6
Scholarship Golf Tournament
9 am | Tunica National Golf & Tennis
Click here for more information.
Aggie Alumni Patio Party
7-11pm | Cutrer Mansion
Saturday, October 7
A Coahoma World Homecoming Parade
10-11 am | Downtown Clarksdale
Click here to access the Parade Entry Form.
A Coahoma World Music Festival
12-2 pm | High School Battle of the Bands

3-4:30 pm | Blues Show Featuring Mister Sipp & DeShawn Washington

CCC Baseball vs Rust College
1 pm | Eddie C. Smith Sportsplex
HOMECOMING GAME
5 pm | James E. Miller Stadium
CCC TIGERS VS COLIN
Click here to watch online.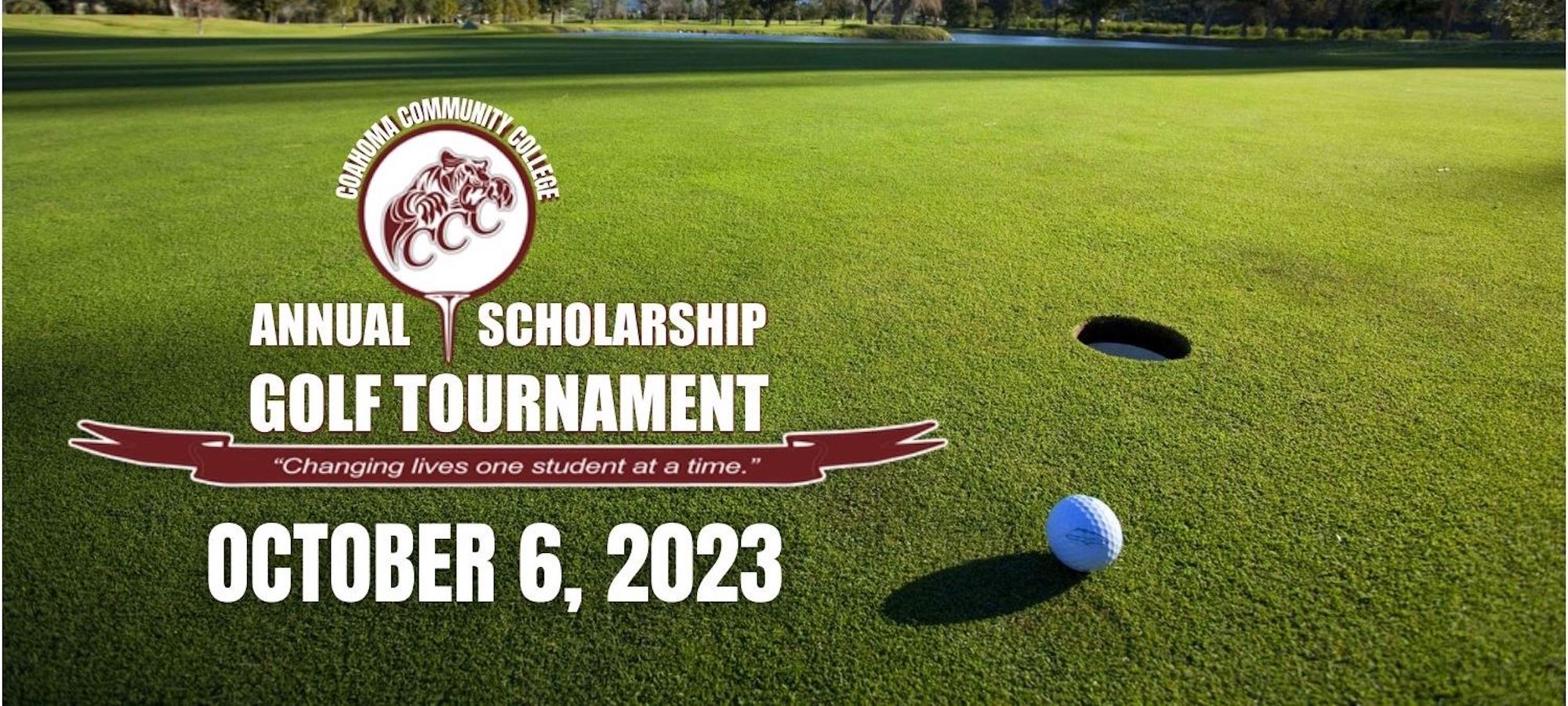 Friday, October 6, 2023
Tunica National Golf & Tennis | Tee Time 9:00am
Please join us on October 6, at Tunica National Golf & Tennis to support this very worthwhile event. If you wish to support us, but not play in the tournament, donations can be made to: "CCC Foundation".
---
Welcome Alumni!
Plan your visit.