Mr. and Miss Coahoma Community College, 2021-2022, have been named. CCC's campus king and queen selected to represent as student ambassadors are Isaias Collins and Jamillia McKinley.
Collins, an athletic training/sports medicine major from Greenwood, Miss., is the son of Steven and Kawanis Collins. Having served as the vice president of the District Student Advisory Council in high school, he is proud to say he is studying at Coahoma on a full academic scholarship.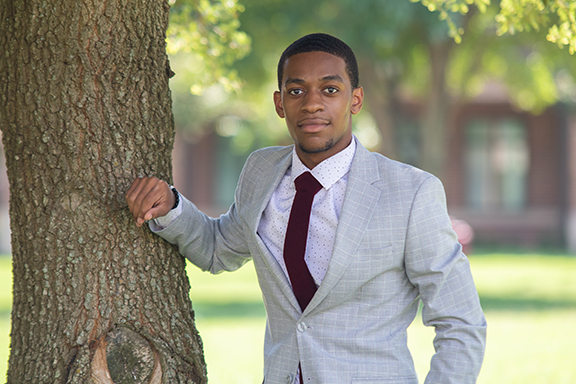 "As Mr. CCC, I will continue to be a man of servanthood and represent this institution with humility and integrity. I look forward to advocating for those who don't have a voice and being a beacon of light and inspiration to all," said Collins, referring to his new membership in the Student Government Association.
Touting resilience, he joins his peers in daring to dream. He considers his being entrusted with the title of Mr. CCC as one of his most treasured achievements. While holding possession of the crown, he hopes to inspire others to stand with him in acknowledging the longstanding fight to eradicate hunger.
His word of inspiration to the entire student body as they navigate the current school year is perseverance.
"One thing that everyone can agree on is that success is the ultimate goal. Throughout your journey to success, you may encounter obstacles of all sorts: fatigue, stress from workload, trouble in your home, etc.," says Collins.
"No matter how hard things may seem, you must keep going to reach your goals. Even when you feel like no one has your back and you're alone in this quest to success, remember that God is with you, and so is Mr. CCC."
An ambitious individual, Collins cites, "With God, all things are possible."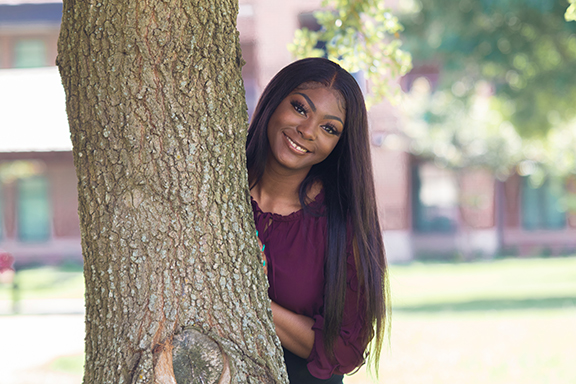 McKinley, a pre-nursing major from Greenville, Miss., will serve as Miss CCC. She says her most cherished achievements include finishing high school with high honors and as one of the top 20 graduates of her class, becoming a member of Phi Theta Kappa Honor Society, and being named captain of Coahoma's cheerleading team.
She is the daughter of Jamiese Williams and DeMarcus McKinley.
Sending words of positivity to CCC students, she encourages, "Never abandon pursuing your dreams. You are able to do more than you know."
Her advice is to pin down a goal that appears achievable.
"Take a stab at the best, regardless of how hard it gets. The world needs everything you can give," she adds.
McKinley is one who has an affinity for helping others and enjoys watching others succeed. She says she is grateful to get the chance to serve as motivation to students in the capacity of Miss CCC.
Providing pieces of wisdom to the entire campus community, she cites, "Accept both compliments and criticism. It takes both sun and rain for a flower to grow…Never regret a day in your life, good days give happiness, bad days give experience, worst days give lessons, and best days give memories."
With a naturally caring heart, McKinley would like Coahoma to join her in recognizing children with cancer.
According to The American Childhood Cancer Organization, an estimated 15,780 individuals from birth to age 19 are diagnosed with cancer each year.
Go to bit.ly/2VcM1h6 to enter the running for Miss Homecoming 2021-2022; contact Assistant Director of Student Engagement LaShasa Griffin at (662)621-4146 or lsgriffin@coahomacc.edu for more information.