The Division of Academic Affairs is thrilled to announce three additions to the unit, filling roles within the Department of Educational Outreach, Department of Admissions, and Center for Excellence in Teaching and Learning.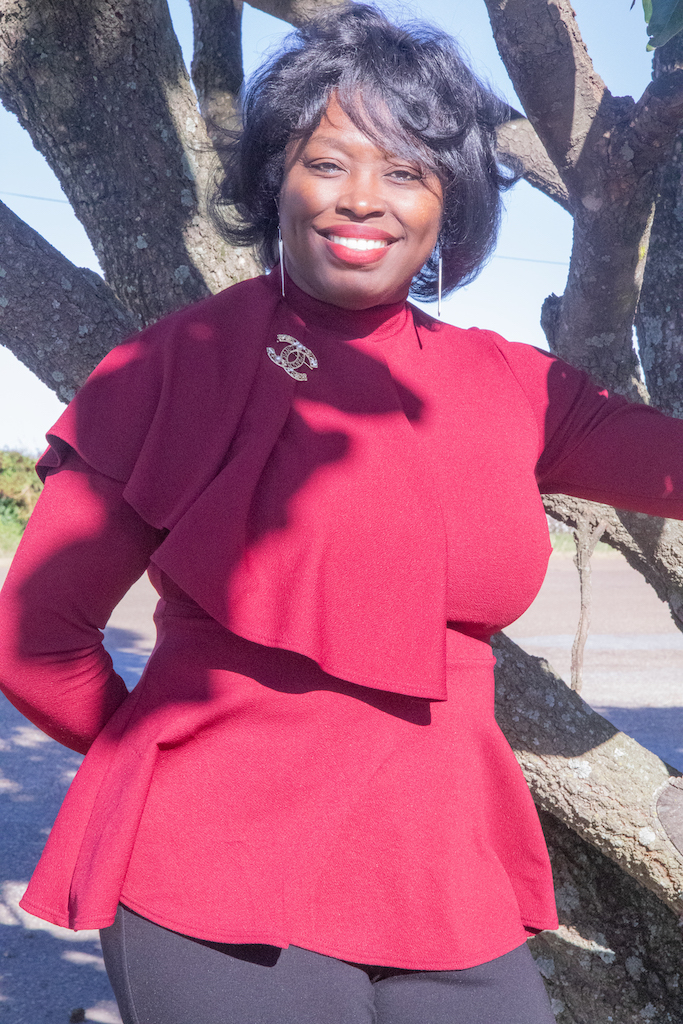 TOLERNISA BUTLER, ED.S
Shelby, Mississippi native Tolernisa Butler, Ed.S, is the newly-appointed director of Educational Outreach.
Butler began her career over 18 years ago at Coahoma Community College (CCC) in the Division of Career & Technical Education (CTE), where she has served in various capacities.
With this new position, she shared that she is excited to take on the new role and believes she is well-equipped to hit the ground running. "I am beyond grateful to embark on another learning opportunity. I believe that CTE has definitely prepared me with the necessary tools needed to help online learners continue to succeed," she shared.
Educational Outreach provides accessible education and support services that cater to a diverse range of students. The unit serves traditional and non-traditional students, transfer students, and professionals.
As director, Butler serves as the chief recruiter for the program, liaison between students, faculty, and administration, and prepares the registration schedule for evening classes in coordination with the Director of Admissions and Records. Additionally, she secures qualified adjunct instructors for evening and online courses, recommends employment of adjunct instructors, supervises campus and off-campus sites, and provides leadership for in-service faculty training for adjunct instructors, just to name a few of her duties.
Butler is a three-time Delta State University graduate, carrying a Bachelor of Science in Early Childhood Education, a Master of Education in Guidance School Counseling, and an Educational Specialist in Administration and Supervision.
She shared her belief that the center of elevation for all students lies within the passion of educators who encourage, mentor, and shape them along the way.
"Assuming this role is more than a job, it's a privilege to lead and guide students while providing valuable keys educationally as they are afforded the opportunity to gain all of the necessary tools to build their own bridge to success as I stand as a "blueprint guide," she added.
Butler hopes to provide accessible, diverse, quality, and equitable educational opportunities to promote student success for all learners.
Dr. Rolonda Brown, dean of Academic Affairs, shared her excitement upon filling this position. She is confident Butler will do well.
"Mrs. Butler is simply a dream come true. I have always admired her commitment to CCC, her strong work ethic, and her genuine love for the college and its students. We are more than fortunate to have her with us in Educational Outreach," Brown shared.
In her spare time, Butler loves to read, ride her bike and walk her "grand dog." She is also a first-time author of her book titled: "Through the eyes of a Child," which was released in July 2022.
She is also an advocate for student learning and success, and her mission at CCC is to continue to be a catalyst for community and economic development and educational opportunities.
She is the wife of Earnest Ray Butler Sr. and the mother of Rayquotez, Rayverlin & Earnest Ray Butler Jr.
Her favorite quote is by the great Dr. Martin Luther King Jr., "Life's most persistent and urgent question is: what are you doing for others?"
For more information about the Educational Outreach program, visit: http://www.coahomacc.edu/programs/educational-outreach/index.html
NEKEDRA BLOCKETT, ED.S.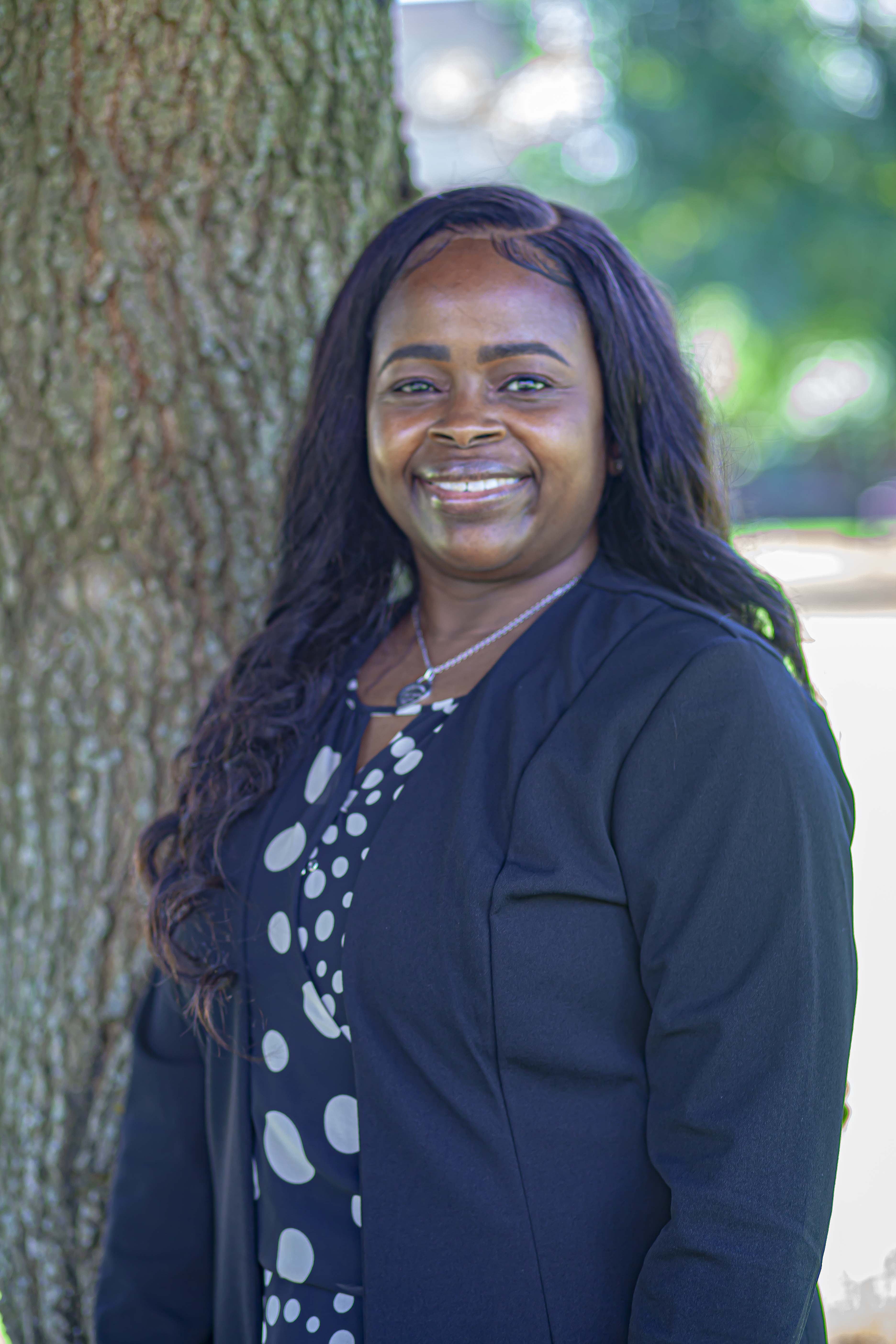 This summer, Nekedra Blockett, Ed.S., a native of Cleveland, Mississippi, filled the position of Director of Admissions and Records and Registrar.
Blockett started her journey at Coahoma over seven years ago, serving as the Career Pathway Navigator for the Mi-Best Program and Technical Assistance Coordinator with Early Childhood Education in the Division of Career and Technical Education.
Blockett is beyond thrilled to be a part of the dynamic Admissions team. Additionally, she serves on various department and campus committees at the institution.
"I am overly excited about this new opportunity at Coahoma Community College. I am also thankful for CCC administration for believing in me and entrusting me with the duties and responsibilities at Coahoma," she shared.
In her position, Blockett maintains student entry and matriculation records throughout the college, assists all college personnel engaging in recruitment activities, coordinates registration, determines applicants' eligibility, and provides acceptance or rejection notices.
She also provides colleges, universities, and agencies with requested official transcripts that certify students' academic eligibility for graduation and participation in special activities and coordinates graduation exercises. Lastly, she prepares enrollment audits as required by the Mississippi Community College Board.
Blockett is also a three-time graduate of Delta State University, carrying a Bachelor of Science in Social Science, Master of Education in Counseling, and Educational Specialist in Counseling. She also has a second Master of Science from Capella University.
Blockett aims to produce successful results in increasing enrollment and to guide her team by providing exceptional customer service.
"I want students to know that we are their first stop at CCC, and we will be the last stop when they graduate. I want to play an intricate part in promoting and marketing CCC, and I will ensure that all students have what they need here at Coahoma," Blockett shared.
Dr. Brown is pleased with the hiring of Blockett and sees a bright future for the area under Blockett's leadership. `
"Ms. Blockett is a proven leader and a tremendous asset to CCC. I had the pleasure of working with her years ago during her time with Workforce Development. She is already exemplifying the strength and vitality necessary to build and enhance the Admissions and Registrar's offices," Brown shared.
Blockett is also a proud mother of two, Jasalyn Lucas and Alayanna McGee and in her spare time, she enjoys traveling and shopping with her family.
Blockett shares her daily motivational quote from T.S. Eliot, "Only those who will take risk in going too far can possibly find out how far one can go." She shares that in order to show the world what you are capable of, you must take a risk.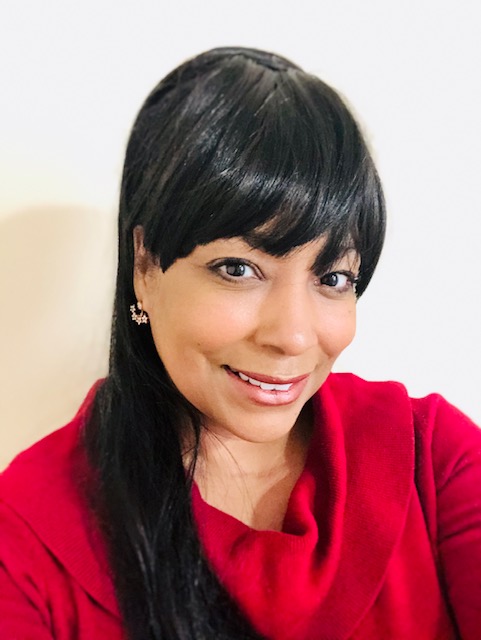 Dr. OUIDA MCAFEE
The Center for Excellence in Teaching and Learning (CETL) is a relatively new unit on the CCC campus. Dr. Ouida McAfee of Stuttgart, Arkansas, serves as the newly-hired director.
The CETL was created to assist educators in developing collaborative partnerships with staff to engage in continuous improvement to foster student learning.
McAfee shared how excited she is to fill this fresh role and hopes to bring her expertise to enhance the Coahoma mission. "I feel that I am walking in my purpose to help students reach their academic goals," she said.
"The CETL office provides a central location for resources and professional development for educators in all things related to student success. Educators join students as active learners in an accessible, empowering, personalized, and supportive academic community," said McAfee.
In this position, McAfee has the opportunity to support educators in the areas of student success through evidence-based instructional practices led by the Achieving the Dream Model.
McAfee has an outstanding educational background with a bachelor's in Public Relations Journalism from Arkansas State University, a Master of Science in Education from LeMoyne-Owen College, and a Ph.D. in Organization and Management from Capella University. She also upholds many certifications.
McAfee is delighted to have this position and hopes to accomplish many things with this position. "In my position as Director of CETL, I plan to promote and provide continuous improvement opportunities for educators and to assist in the application and implementation of strategies, procedures, and policy to support all CCC students," she said.
"I am delighted to have someone of Dr. McAfee's experience and caliber join our Academic Affairs team. She is patient, knowledgeable, and passionate about teaching and learning, all qualities needed to assist in providing our faculty and staff with the right tools to ensure student success," said Brown.
McAfee is the proud mother of Bernard McAfee, Jr., a Geospatial Imagery Intelligence Analyst in the United States Army Reserve, a gifted artist, student, and an amazing person.
She also shares that although there are many quotes she lives by in the Bible, she is inspired by the life of service in academia of George Washington Carver to be persistent, loyal, and compassionate.
For more information about the Center for Excellence in Teaching and Learning, contact Dr. McAfee at 662-621-4145 or omcafee@coahomacc.edu.