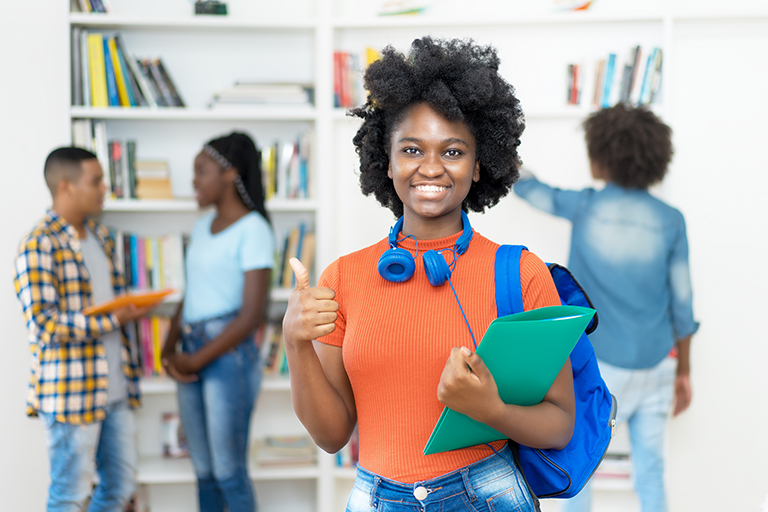 Coahoma Community College recently announced that the Upward Bound program would be making a return to the CCC campus after years of hiatus.
Upward Bound is a federally funded educational program geared toward high school students in 9th -12th grades. The program will make its comeback to the campus of Coahoma Community College this upcoming year.
Established on the campus of CCC in 1965, Upward Bound has had much success, and bringing back the program will produce cultural importance. The program centers around the belief that all students, despite their socioeconomic background, are entitled to succeed academically and socially.
April Campbell-Love, the Upward Bound program director, shared her excitement for bringing the program back to life at the CCC campus and looks forward to making impactful changes in the lives of young scholars.
"I am delighted that this program is making a comeback to CCC, and I could not be prouder to be a part of it. I'm excited to see Upward Bound work hard to navigate the landscape of higher education and expose our students to Coahoma Community College and other cultural and educational opportunities," said Campbell-Love.
Funded by the U.S. Department of Education's TRIO Program division, qualifying Upward Bound participants come from families who meet federal income guidelines or are first-generation college students. The program will target Northside High School, Clarksdale High School, Coahoma County, and M.S. Palmer high school students. Coahoma Community College will service 15 students at each target school with a pending waitlist.
Campbell-Love said that the program would offer participants a myriad and services, all geared toward the cultivation of student success and academic excellence.
"We will provide several services that include tutoring, counseling and academic advising, workshops on test-taking and career development, information on scholarship and financial aid availability, and assistance in getting applications for college and scholarships completed," Campbell shared.
Upward Bound is year-round but broken into two parts: the academic year and the summer session program. During the academic year, participants meet at their school for advising with program staff and attend Saturday academic skills improvement workshops at NO cost. During the summer, Upward Bound students attend a summer Session program where they have an opportunity to experience campus life at NO cost.
Campbell-Love is a champion for the program and believes that participants will receive benefits that will create lifelong success.
"Upward Bound is important because it helps students pursue academic success in high school and eventually at the college or community college of their choice. Students will receive advanced skill development geared towards college preparation," Campbell-Love expressed. "My expectations are for the students to come and be open-minded with the program. We are new, but we want the parents and participants to grow and learn with us as we sail this wonderful path together."
Applications have been disbursed to all of the high school's CCC services. Prospective students are encouraged to contact their school counselor for more details. Also, applications are available online at www.coahomacc.edu/upwardbound.