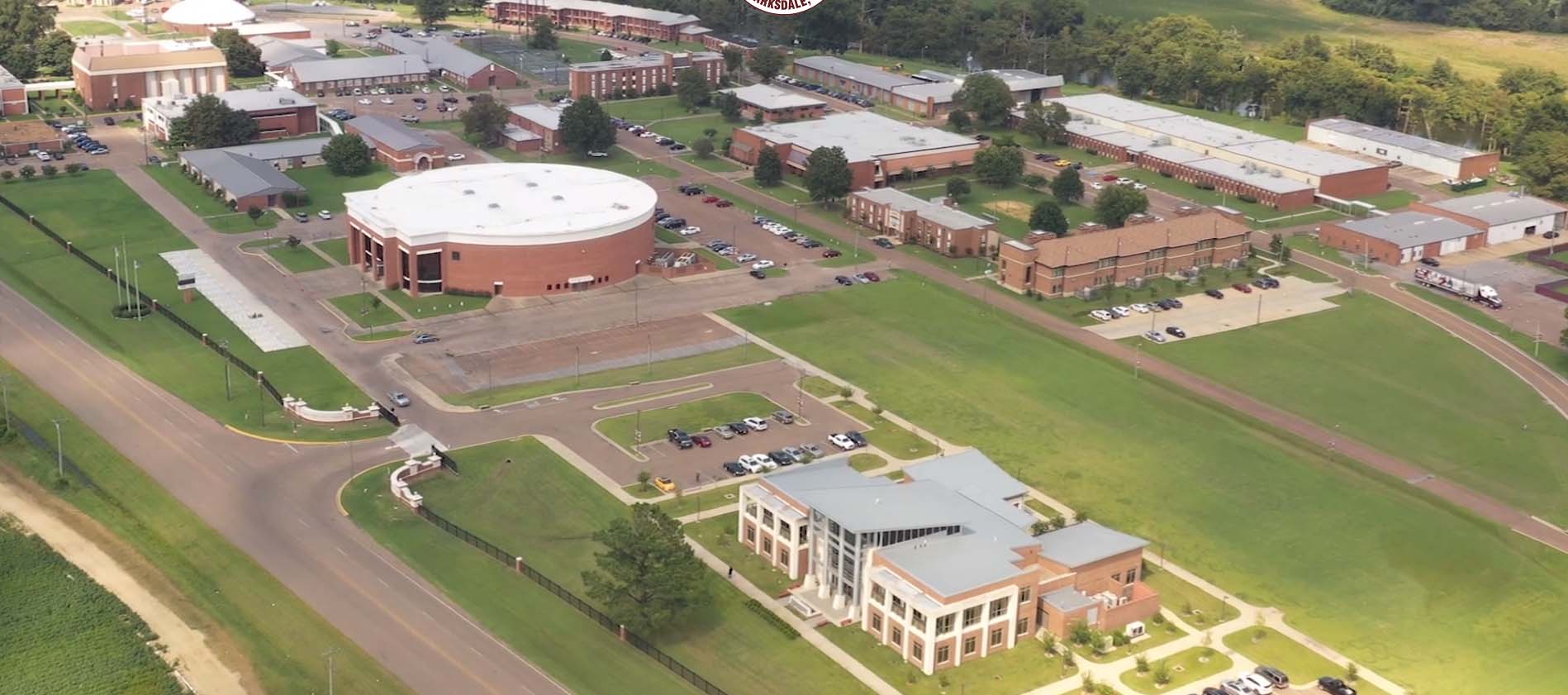 Coahoma Community College administration recently shared that the institution saw a substantial enrollment increase for the fall 2022 semester. The data, which was reflected in the Mississippi Community College Board's 10-day preliminary report, listed Coahoma as seeing a 22.2% increase in its enrollment.
Among Mississippi's 15 community colleges, Coahoma ranked highest in enrollment gains after reporting 1,832 enrolled students at the top of the fall 2022 semester.
CCC President Dr. Valmadge T. Towner is pleased to see such gains at the 73-year-old institution and is energized to keep the momentum going. He noted that overcoming challenges related to the COVID-19 pandemic and other factors played a crucial role in moving the college's enrollment closer to the institution's normal standard.
"While we are excited about the enrollment increase, we still have work to do relative to recruitment and retention," said Towner.
According to the National Student Clearinghouse Research Center, undergraduate enrollment year-over-year fell by 3.6% in fall 2020 and by 3.1% in fall 2021. Total undergraduate enrollment declined 6.6% from fall 2019 to fall 2021, representing a loss of just over a million students nationwide.
Post pandemic, instability in the higher education space is a national issue. Towner and his administrative team have reimagined and revamped processes on the Coahoma campus, noting that those actions have helped shift enrollment toward a positive incline.
"The recent increase will help us recover from previous enrollment decreases due to COVID, educational pursuit apathy as well as a time in which America has increasingly pondered the need and relevancy for a higher education," Towner added.
He credits the diligent work to a multi-departmental effort to boost enrollment and support student success on all levels. Towner shared that CCC was committed to partnering with students in helping them reach their educational and career goals.
"We are encouraged to see that our hard work as a team is paying off. More importantly than the enrollment increase, we are also seeing verifiable increases in overall GPA for our students collectively (a recent increase of .65%)," said Towner. "We are seeing fewer students who have a GPA below 2.0 (25% less)."
These positive student outcomes can be attributed to CCC's firm stance on increasing its student success and support initiatives.
One of the most significant actions the college has taken has been becoming an Achieving the Dream (ATD) institution.
ATD provides institutions with integrated, tailored support for every aspect of their work — from foundational capacities such as leadership, data, and equity to intentional strategies for supporting students holistically, building K-12 partnerships, and more.
Since 2018, Coahoma has been working alongside its ATD coaches to assess how student-focused their campus was. ATD coaches connected the CCC team with resources and peers at ATD Network colleges that could share insights on how to design effective processes to better support increased student outcomes.
Towner shared positive successes that the institution has seen, giving insight into how the tides are turning at the Clarksdale-based two-year institution.
"We are seeing more first-time-ever-in-college students to pass our gateway courses on the first try (up by nearly 50%). We are seeing our persistence rates increase to nearly 70% for the college," Towner proudly said.
Towner shared that his team has already begun looking at the newly-released data with the hopes of focusing on more improved actions in the immediate future.