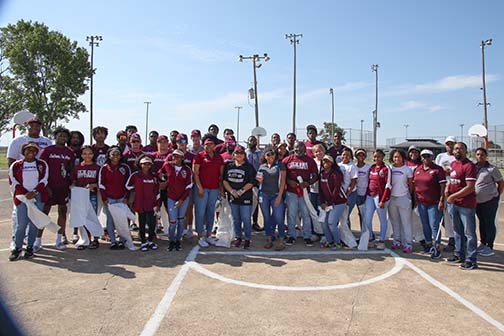 Recently, Coahoma students representing our student ambassadors, men's basketball, football, baseball, track, and cheer teams, engaged in local park clean-ups in Clarksdale. The initiative, which is a part of a grant award provided by Youth Service America (YSA), served as the kickoff for a larger campus student service project led by the Division of Student Engagement.
YSA is a resource center that partners with thousands of organizations committed to increasing the quality and quantity of volunteer opportunities for young people ages 5-25 to serve locally, nationally, and globally. The organization has a reputation for supporting and promoting youth voice, youth service, and service-learning through advocacy, resource sharing, and handing out over $1 million in grants.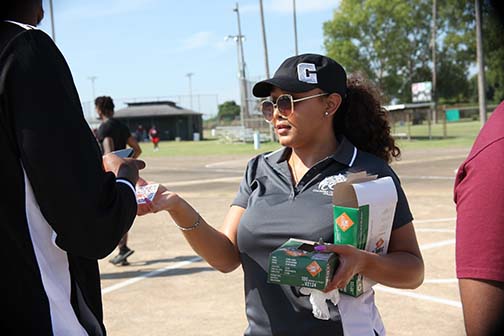 Nicole Moore, assistant director of Student Engagement, is excited to see the project come to fruition and sees this as an important step in fostering a strong spirit of service and selflessness on the CCC campus.
"We have a partnership with Youth Service America and received a grant from them to engage our youth in our (five-county) service area in community service projects," said Moore. "It's very important for students to give back even if they aren't from here."
Moore shared that there is a direct relationship between community service and achievement, making the initiative even more of a value add for student-centered enrichment opportunities.
"A lot of our students come from different counties and states. So, we want them to feel like they have a purpose in our community of Coahoma," Moore added. "We want them to be better connected to community partners and just have an overall pride for Coahoma."
Moore said that the project would require the Coahoma team to organize several additional service projects, continuing to build upon the YSA-funded effort.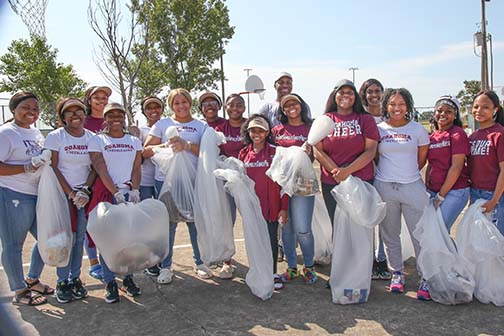 "In the future, we would love to do something for Breast Cancer Awareness Month. We have some other events planned with our local school districts partnerships that we are still going to do," said Moore. "We are still in the planning phases."
According to the YSA website, the organization's vision is that youth participation in working together for the common good of society becomes the common expectation and experience of all young people in the nation.
Moore shares a personal connection to the project as she believes giving back builds character and more well-rounded individuals for society.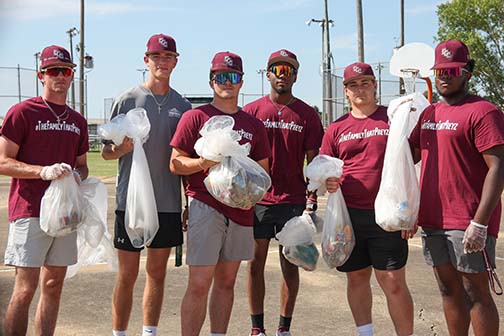 "I'm a community person. Me not being from here, this being my ninth year, I'm deeply rooted in the community," Moore proudly shared. "I care about the community. So, it's good for me to see young people engage in community service. It doesn't matter how big or small!"
Interested parties can learn more about this ongoing community service initiative by contacting Nicole Moore, assistant director of Student Engagement, at 662.621.4146 or nmoore@coahomacc.edu.