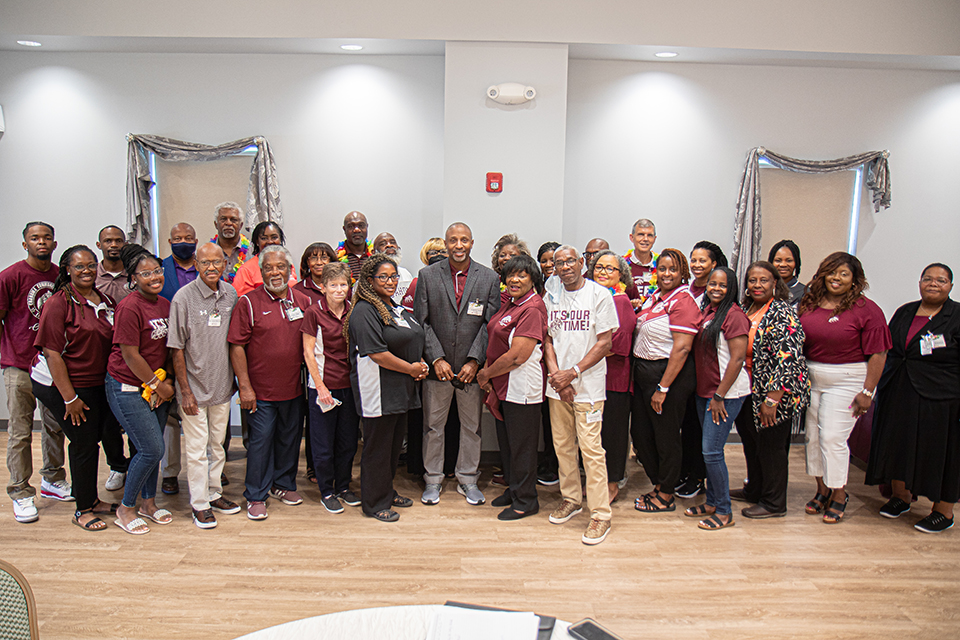 With a laser focus set on creating a sustainable future for Mississippi's Premiere Two-Year HBCU, Coahoma Community College (CCC) convened July 21-22, in Southaven, Mississippi, for its 2022 Strategic Planning Retreat.
The two-day event encompassed identifying key goals and focusing on those actions that would best support student success and completion rates. Additionally, attendees participated in team-building exercises, fellowship, & opportunities to mingle among the institution's various constituent groups.
Strategic planning is an organizational management activity used to set priorities, focus energy and resources, and strengthen operations. The practice ensures that employees and other stakeholders work toward common goals, establish agreement around intended outcomes/results, and assess and adjust the organization's direction in response to a changing environment.
CCC President Dr. Valmadge T. Towner opened the session, bringing greetings to the eager group and shared valuable context to prepare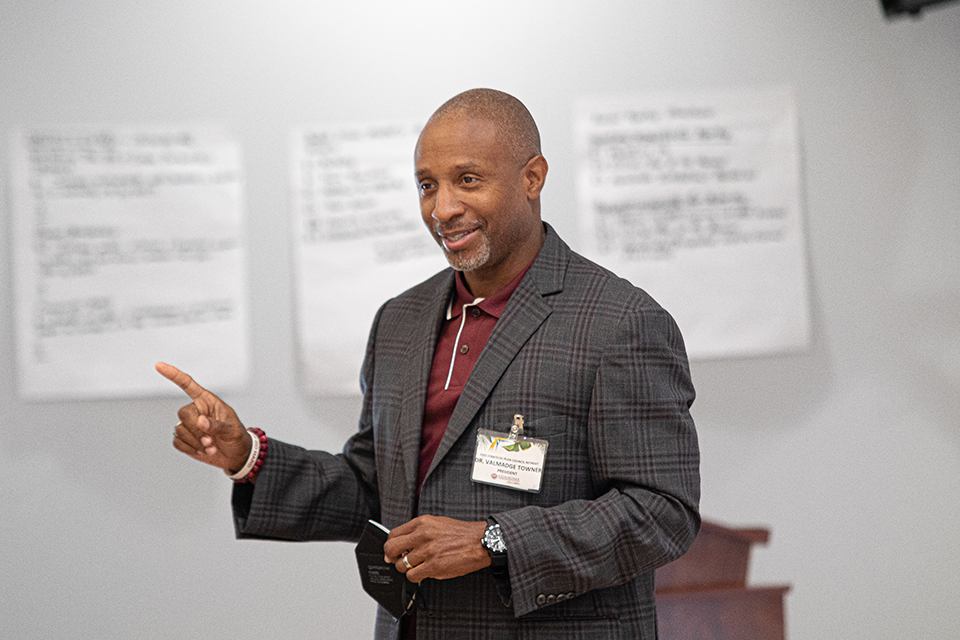 the attendees for the critical work ahead.
"We are here for the next day and a half to set aside time to address some important issues impacting the college," said Towner. "The work we are putting towards our strategic plan provides a needed framework and serves as an important guide to help us succeed in the face of any challenges and find opportunities for strengthening our institutional capacity and supporting innovation."
Towner added that the retreat, as well as other institutional actions, serve as disciplined efforts that produce fundamental decisions and actions that shape and guide who Coahoma is, who the institution serves, what it does, and why it does it, all with a focus on the future. Effective strategic planning articulates not only where an organization is going and the actions needed to make progress but also how it will know if it is successful.
"Our strategic planning efforts are the culmination of a process begun in 2019. After years of bold conversations and thought-provoking work sessions based on careful research and assessment of current initiatives and previous goals, we continue to do the work needed to embrace our mission and vision for our beloved institution," Towner shared.
The overarching objective of the process will be to develop an actionable, five-year strategic plan that affirms Coahoma's vision and mission and solidifies the direction for CCC through targeted priorities, strategies, and actions. The foundation of this plan will be driven by the feedback we receive from students, and all other stakeholders, as the College strives to make an inclusive process that considers diverse perspectives from within and around the Coahoma community.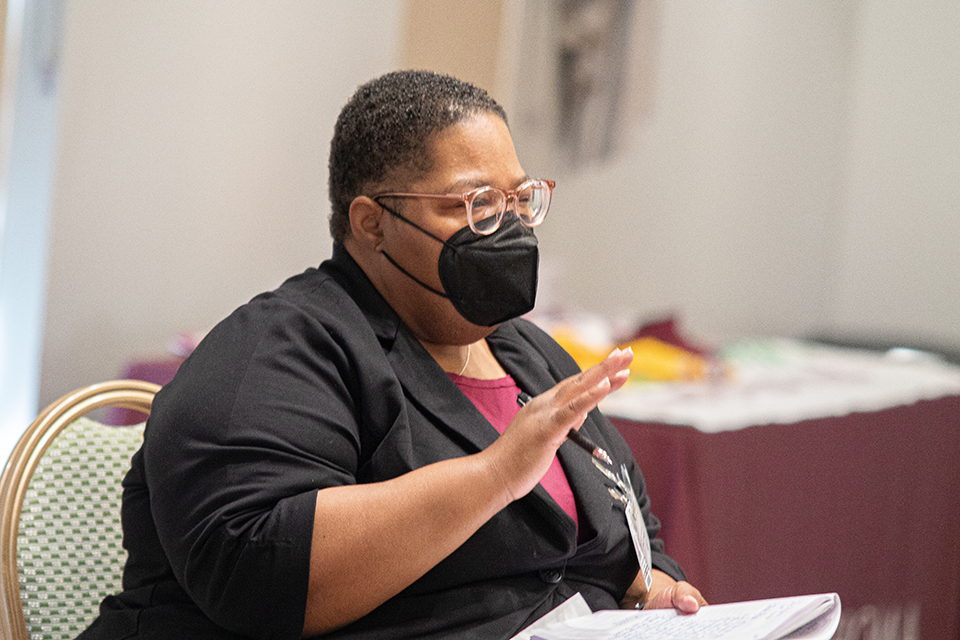 Cynthia Roberson, director of Research, Assessment, and Strategic Initiatives, served as facilitator of the event. She led the group during the sessions, keeping the focus on the critical tasks at hand.
"The Strategic Planning Retreat is an opportunity for us to back away from what we do every day to get in a place where we can concentrate on the services that we want to provide to the students at Coahoma Community College," said Roberson. "It allows us to plan and develop the direction we want the institution to go in and how we plan to get there."
Roberson has been in her new role less than a month but is no stranger to the Office of Research, Assessment, and Strategic Initiatives, being that she once held a key position in the unit before taking over as Department of English chair.
"During this setting, we are able to set objectives, set goals, even put a dollar amount to them," Roberson shared. "We are working to make it practical so that we can continue to do what we do at Coahoma Community College."
Campus leadership shared that the strategic planning efforts will continue into the fall 2022 semester, as the group has committed to reconvening for an additional working session.