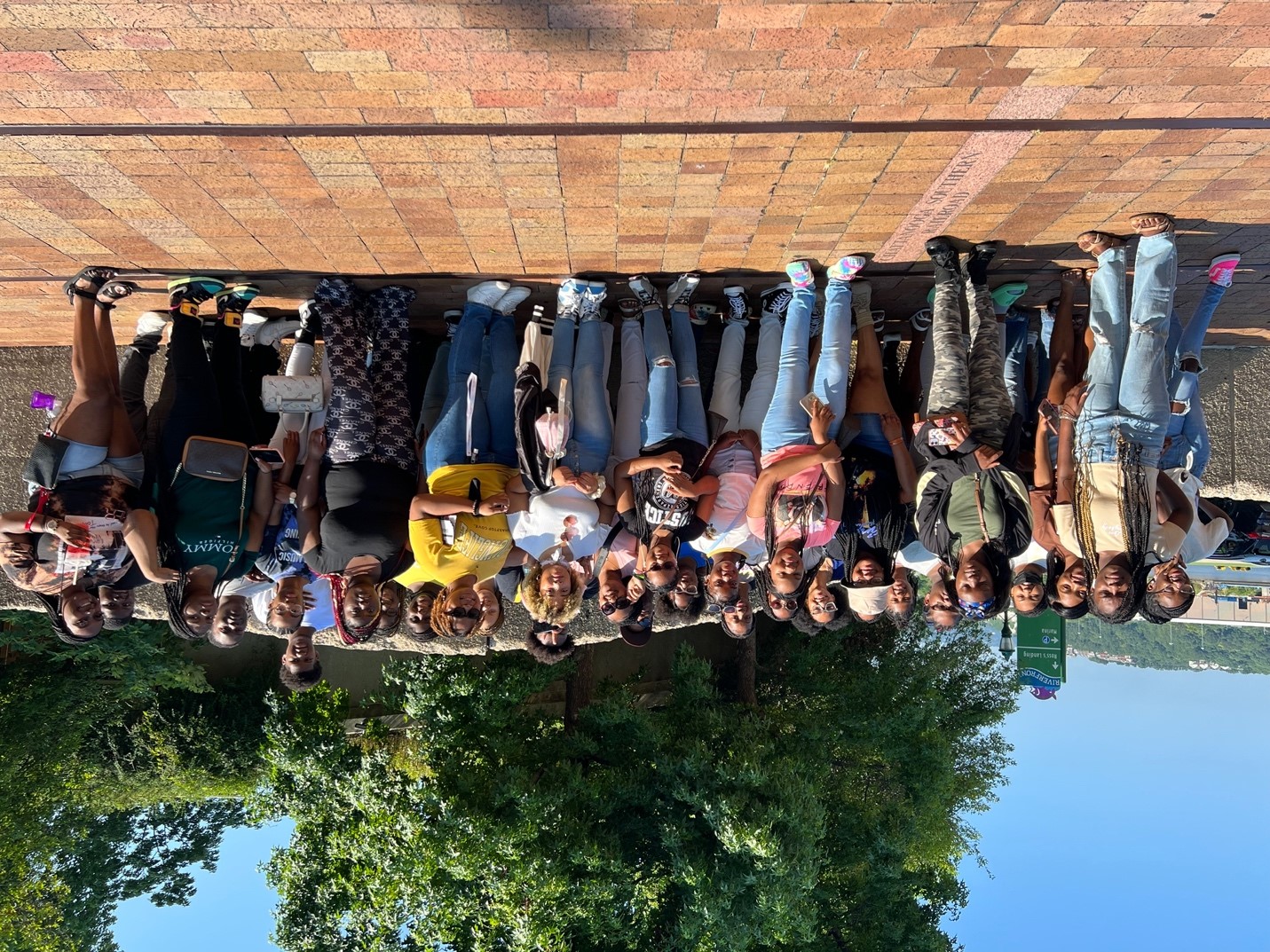 This summer, the Coahoma Community College (CCC) Educational Talent Search (ETS) hosted its Summer Enrichment Program from June 6-30.
ETS is a federally-funded pre-college program created in 1965 as part of the Higher Education Act and has been a part of CCC since 2001. The program assists students who meet federal income guidelines and those who may be the first in their families to attend college. The program aims to provide the skills and motivation necessary for students in grades 8-12 to enter, succeed, and complete a secondary education program. Participants receive various free services and participate in scholastic, cultural, and enrichment activities. The benefits of ETS are offered through the guidance offices at Clarksdale High, Coahoma County Jr./Senior High, J.W. Stampley, and W. A. Higgins Middle School.
According to Kimberly Bee, Educational Talent Search director, the 2022 ETS summer program allowed students to learn and explore STEM careers in a nontraditional setting. Students were eager to learn different concepts about STEM careers at their own pace.
"I hope students gained a better understanding of careers in STEM and information on how they can be successful in the STEM area," said Bee. "Students also received information that will prepare them for the upcoming school year."
The summer program, which took place in various locations over several weeks, gave attendees the opportunity to benefit from activities such as time management skills, financial literacy games, soap/candle making, and learning how to deal with mental health issues. The students were invited to Mississippi Valley State University during the first two weeks to attend a STEM camp for one day and tour the campus.
Bee said the ultimate goal for the summer program and the overall ETS program is to prepare students for college and further their education.
"ETS gives students extra resources to ensure that they become successful in college, careers, and reach their goals in life," Bee added.
During week three, the program took place in Shaw, Mississippi, at McEvans School, with grades 7-11.
During week four, the program took place on the Coahoma campus. The 11-grade students were given a tour of the campus and the various departments on campus. The students were introduced to FAFSA and created FSA IDs, applied to several colleges, and applied for scholarships, getting a head start on checking items off of the "Senior Checklist" for the upcoming school year. The students also learned how to make soap/candles and cardboard speakers/Bluetooth devices.
In the capstone of the camp, select students experienced a cultural enrichment/college tour in Chattanooga, TN, from July 7-10 to close out the Summer Enrichment Program. There, students had the opportunity to meet with University of Tennessee at Chattanooga recruiters and visit local educational and recreational sites in the area.
Educational Talent Search is accepting applications for new participants in grades 7-12 in Coahoma County and the McEvans School in Shaw, MS.
For more information, contact Educational Talent Search at 662-621-4136 or email ksbee@coahomacc.edu.
To access the ETS application, click here.