Recently, the White House Initiative on Advancing Educational Equity, Excellence, and Economic Opportunity through Historically Black Colleges and Universities announced that Coahoma Community College student Christopher Murphy has been selected as a 2022 HBCU Scholar!
According to the initiative's website, students recognized through the HBCU Scholar Recognition Program will serve as representatives of their respective institutions, communities, and the initiative. The program will provide outreach and engagement opportunities for selected students as well as information and resources that can be disseminated to their campus and peers.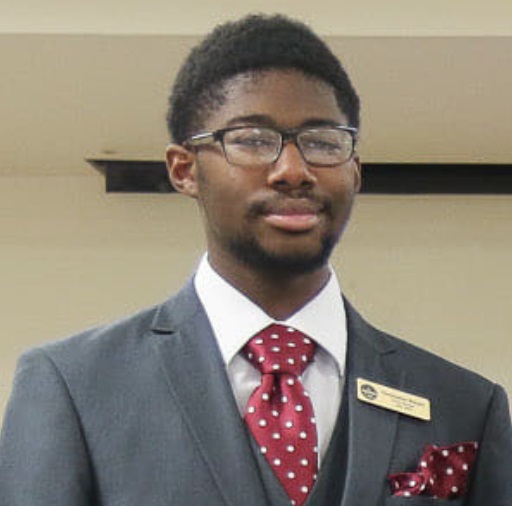 Murphy said that he feels like his selection in the program reflects his hard work and hopes to gain different perspectives through the experience.
"When I knew that I was accepted, I was proud of myself because it meant that some of my plans were more obtainable," said Murphy. "I hope to see many different personalities and cultures so that I can better myself."
Honors College Director & Business and CIS Instructor Jeremy A. Pittman, MBA, said that Murphy was a perfect choice to participate in the program.
"Mr. Murphy, in my opinion, is a hard-working, intelligent, and humble student meeting the criteria of this prestigious program. He has proven himself to be well rounded and has made a positive impact on the campus community," said Pittman. "From my observations, he has shown tremendous promise. I'm sure he will go far in whatever he desires to do."
Selected students will have the opportunity to participate in regional events, virtual convenings, and monthly masterclasses with the Initiative staff and other professionals from various disciplines.
Pittman feels that the program could make meaningful impacts that can be far-reaching.
"Our students at the college have an opportunity to be exposed to programs, initiatives, and people outside of the Mississippi Delta helps our student's preparation for life after college in an ever-changing global society," added Pittman.
Students selected for the program are expected to carefully assess their personal and career aspirations and the needs of their institutions and communities. Participants will also have the opportunity to meet with senior officials from both the White House and the U.S. Department of Education to further aid the initiative and its partners on the best ways to support students.
Murphy, who has been an active member of the CCC campus community, hopes to add to his skills and encourages other students to seek opportunities like this to further grow and develop while in college
"I'm most excited to have the chance to view the inner workings of the government officials in this country, added Murphy. "I encourage any student that has the knowledge to pursue these opportunities. It may help later on."
To learn more about the White House Initiative on Advancing Educational Equity, Excellence, and Economic Opportunity, visit sites.ed.gov/whhbcu/whihbcu-competitiveness-scholars/.