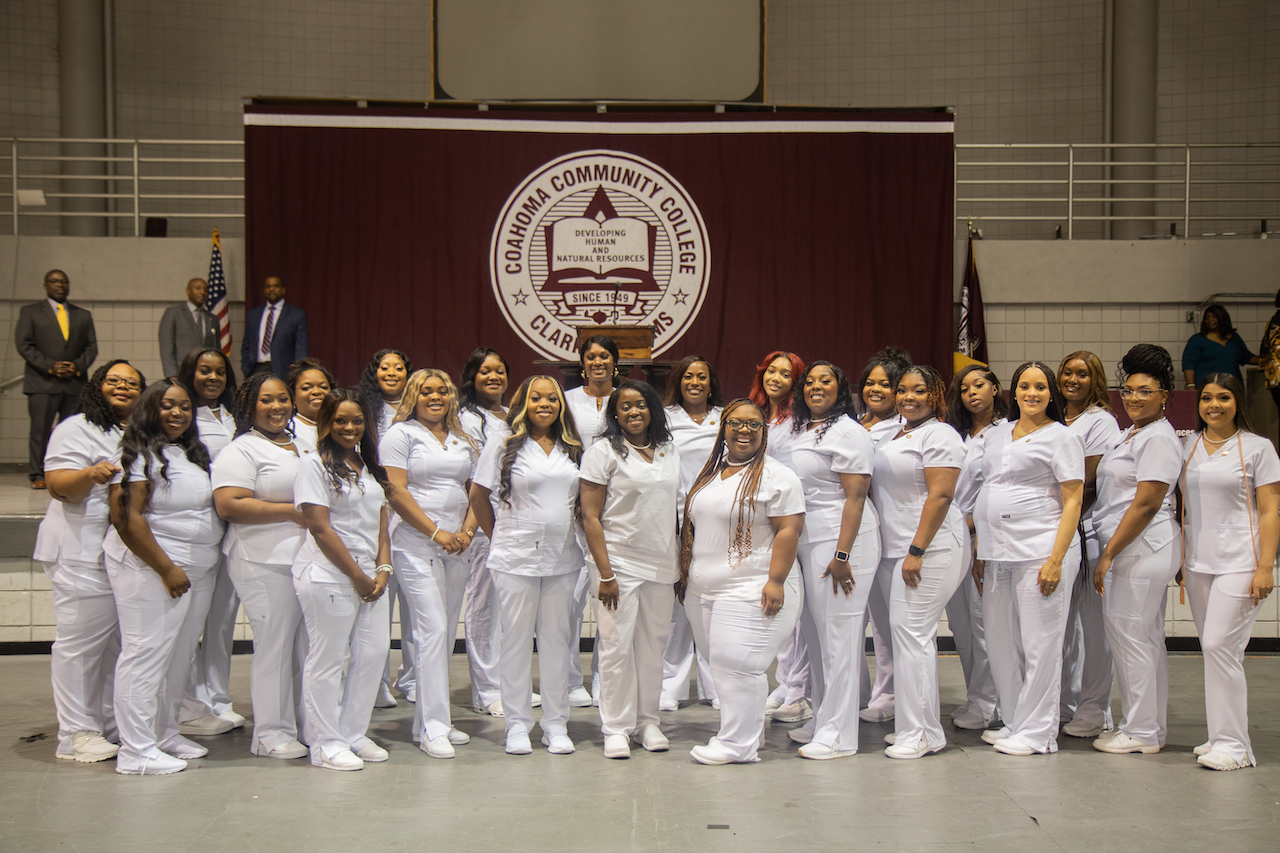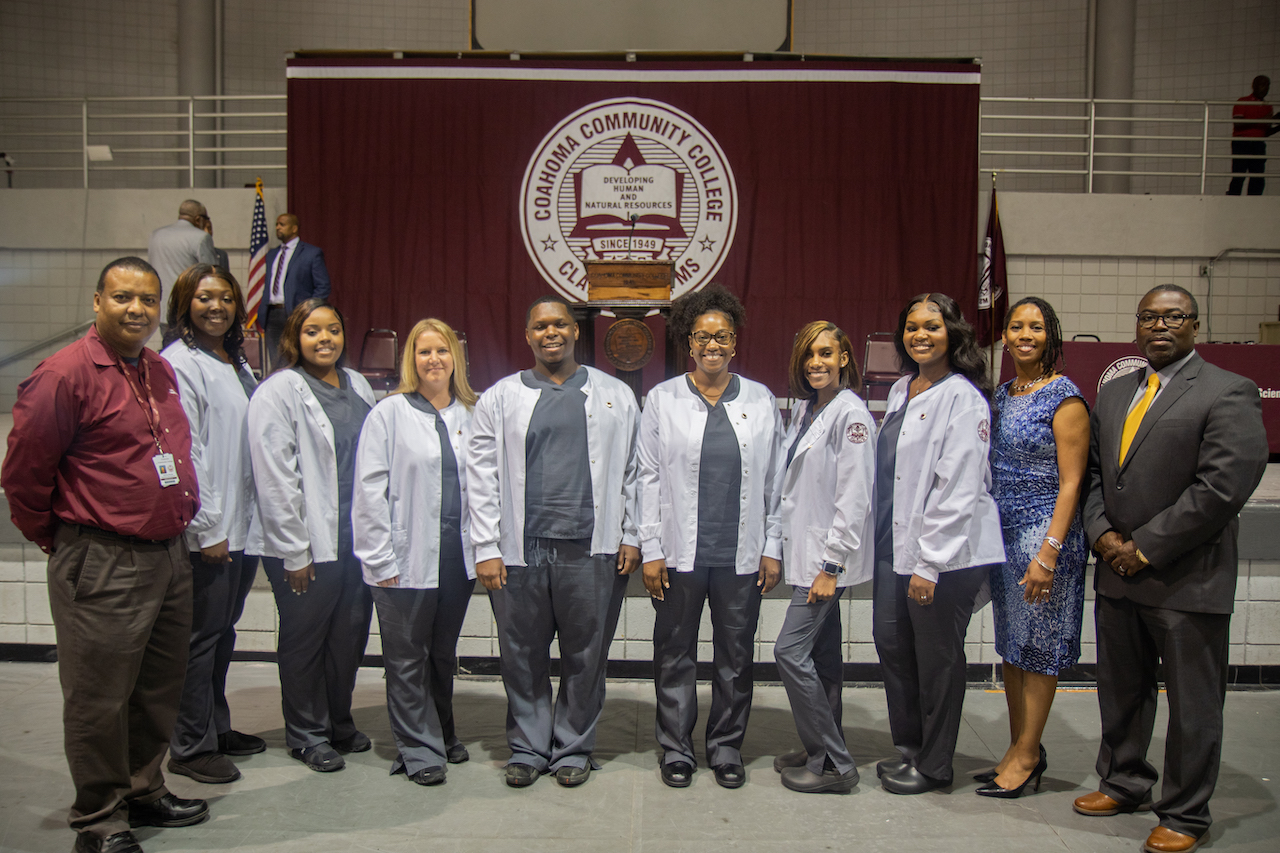 On Thursday, May 11, the Coahoma Community College (CCC) Division of Health Sciences held its 2023 pinning ceremony. The event, which took place in the CCC Pinnacle, honored 23 Associate Degree in Nursing and seven in Respiratory Care Technology graduates.
CCC Health Sciences offers five long-term programs and four short-term programs. The ADN (RN) program of study is designed for qualified Licensed Practical Nurses who are provided clinical experiences that build on previously acquired skills and include direct patient care, virtual learning methods, and clinical simulations using computerized patient care mannequins.
The Respiratory Care program combines training in the technical aspects of respiratory therapy and general education courses necessary to provide the student with the knowledge to give direct care to patients with respiratory & cardiac health problems.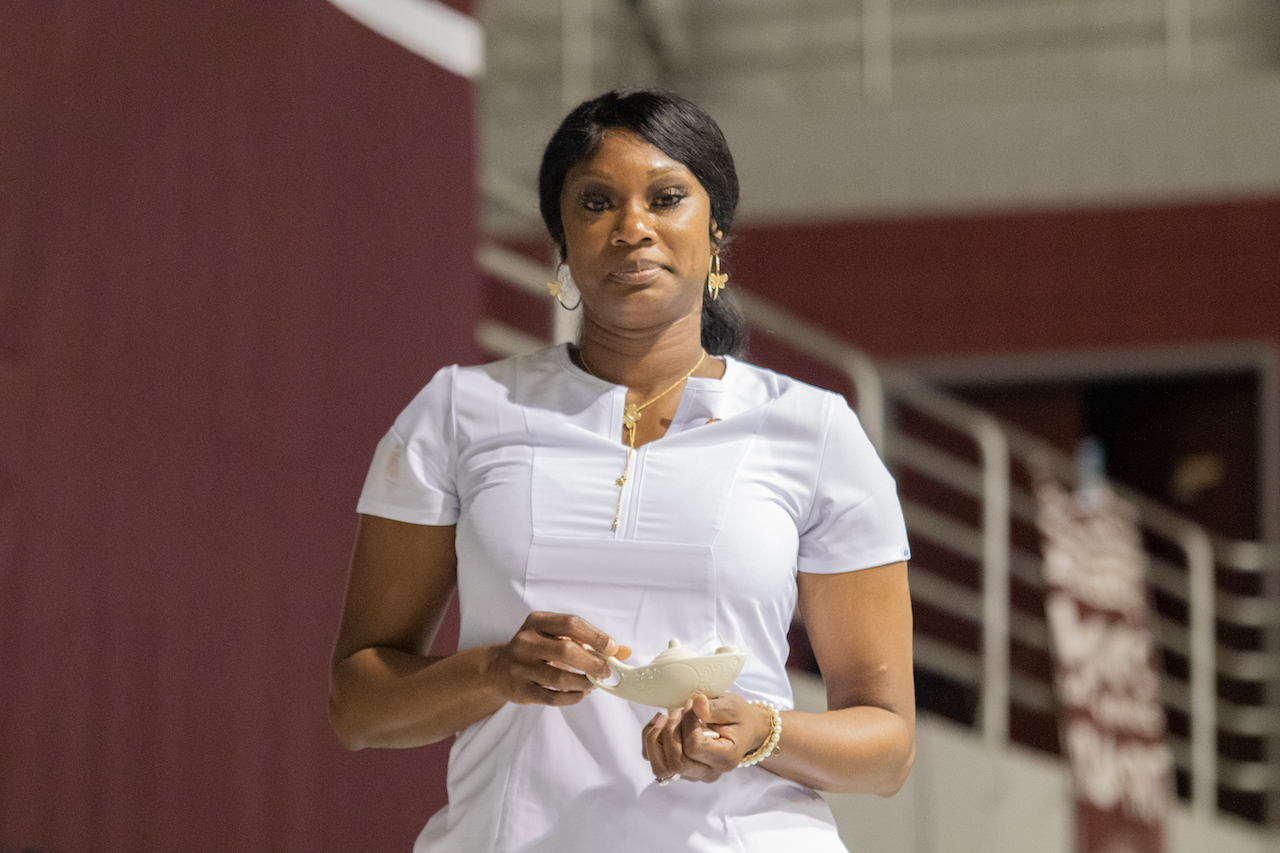 Patrina Tyler, an honoree of the ADN program, shared her experience and how this is not her first time in this program. She hopes her story of perseverance can inspire others to keep chasing their dreams.
"I was previously in the program two times before getting pinned and graduating. The first time was in 2010, I failed the Mental Health course, and in 2016, I failed Medical Surg 2 by 3 points. I needed a 76.5 to round to a 77, but I had a 76.2," Tyler shared. "I was devastated, but I only gave myself one day to cry and be in my feelings. However, I regrouped and kept working."
Tyler expressed that she erased the idea of becoming a Registered Nurse (RN) out of her mind because she had used her two chances up. However, in 2019 there was a policy change, and sciences extended from expiring in five years to seven, which allowed her to try again for the third time after five years.
"Mrs. Loraine Willingham contacted me and advised me to return and finish what I started. Although I wasn't sure if I wanted to do the program again, I prayed, got my finances together, and applied," said Tyler. "In 2022, I was accepted into the program, and I learned that when God gives you a purpose, he fulfills it."
She is most grateful to have the opportunity to walk across the stage to be pinned and, on graduation day, receive her degree.
"Walking across the stage felt surreal and overwhelming. I truly felt excitement, happiness, and awe of God and his capabilities to do exactly what he says he will do," said Tyler.
She shared advice to future students who want to pursue the AND program. The new grad believes that mental toughness is needed to make it to the finish line.
"Anyone applying to this program is to be settled in mind, get & stay focused, become a social media ghost, and take no assignment or test for granted," said Tyler. "Always do your best and develop a close relationship with God. Nothing is impossible without him. I am a living witness to that."
Tyler also received the Perseverance Award from Tasha Rucker, a Family Nurse Practitioner at Clarksdale Regional Health Clinic.
This pinning ceremony came after these honorees of the ADN program took two semesters (30 semester hours) of general education courses and one summer term, followed by two semesters of nursing courses. Also, the honorees of the respiratory care program took a 6-semester program. These students are awarded the Associate in Applied Science degree upon successful completion.
Dr. Driscoll DeVaul, Assistant Dean for Academic Affairs at the University of Mississippi, served as the keynote speaker for this year's pinning ceremony.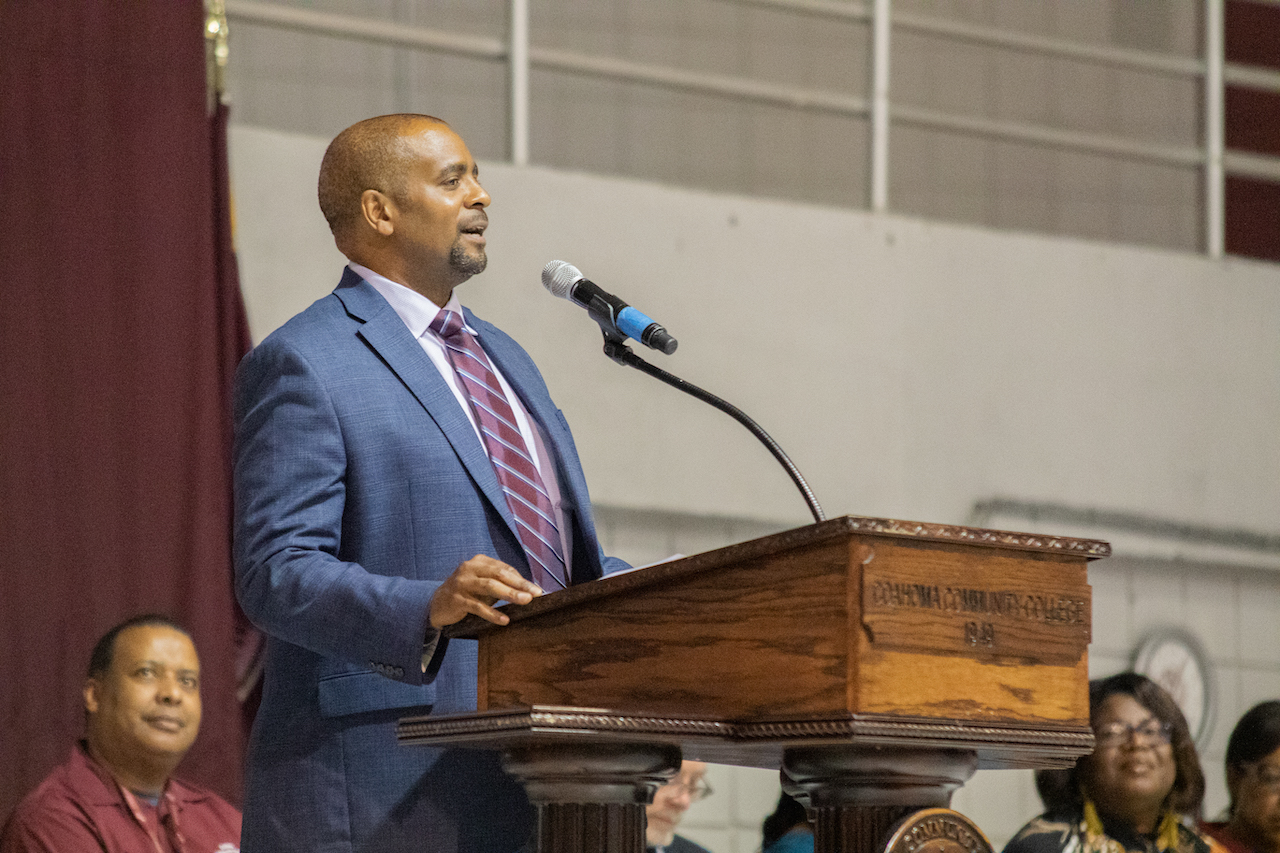 DeVaul has been in the healthcare industry for over 20 years. He also is a graduate of Hinds Community College, where he received an Associate's degree in Respiratory Care Technology, Mississippi State University, where he received a Bachelor's degree in Biological Sciences; and the University of Mississippi, where he received a Master's degree in Health Sciences and a Doctorate in Health Care Administration.
He encouraged students to "enjoy the journey, enjoy the whole step, the whole process, and celebrate along the way."
DeVaul quoted the rapper Drake, "Sometimes it's about going there, not getting there, and sometimes when you get there, you'll look back and realize that you wish you could go there again because all of the experiences are the reason that you are who you are today."
As he started his speech, he asked students to take a trip down memory lane and reflect on their time in their perspective programs and what was going on in the world. He also advised students to apply discipline and commitment.
"Without consistency, you will never start, and without commitment, you will never finish," said DeVaul. "You prove this myth to be true by innovative faculty members working around the clock to ensure safe and effective instruction is delivered."
He also encouraged students, when they feel discouraged or impatient with their dreams and goals they have set, to think about their time in this program.
"Have in your mind that failure does not exist and use failure as a learning tool to better yourself. Your best is yet to come," said DeVaul.
DeVaul also shared his journey in the health care workforce and says it all starts with having an attuite, gratitude, and never taking for granted any enormous responsibilities of being a patient caregiver. Each challenging leadership prepared him for today and what lies tomorrow.
"Just remember throughout your work, whether good or bad, your next opportunity is always watching; your best is yet to come," said DeVaul.
He then quoted Dr. Martin Luther King Jr. "you should want to do a job so good that the living, dead, and unborn could do it no better." Comforting students to know that their best is yet to come and that they have the opportunity as tomorrow is the first day of the rest of their lives.
"What an opportunity we have to practice. Keep God first in everything you do. Thank him daily for grace and mercy. Thank him for wisdom and thank him for what is already yours," said DeVaul.
He ended his speech by challenging students to reach back and pull someone else up and to give back, give to Coahoma Community College, and give to their respective programs.
"Class of 2023, don't just inspire to make a living; inspire to make a difference. Today is your day; please celebrate because the best is yet to come," DeVaul shared.
Dr. Valmadge Towner, President of Coahoma Community College, also encouraged the newly -pinned graduates, giving them key points to take with them as they move forward in their respective journeys.
"There are three things I want to encourage you to do. First is to continue, get your bachelor's, your master's, and your doctorate. Second, do all that you want to do. I hope that you will encourage someone to get where you are. Lastly, I encourage you to serve here in the Mississippi Delta," said Towner. "We are so proud of you all, and we just want to thank you for choosing Coahoma Community College as part of your journey."