Lil' Tigers Basketball Camp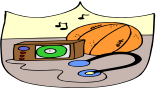 The 18th Annual "Lil Tigers Basketball camp will be held on June 13-17, 2022 from 9:00 am till Noon daily for grades 1st – 9th at CCC's Pinnacle.
The camp will be under the direction of Coahoma Community College Women's Basketball Retiree and Mississippi Community College, and Clarksdale/Coahoma County 2014 Sports Hall of Famer, Coach Ella Morris, who brings thirty-five years of teaching and coaching experiences to the camp. Also under the direction of Coach Dell Cannon, CCC's Men's Basketball Coach and Hall of Famer Dr. Shirley Taylor.
"Offer the camper the maximum instruction for the minimum cost under ideal learning conditions." That is the goal of this camp, to reach this goal, we will teach basic fundamentals as well as individual and team play.
Tuition for the camp is still only $50.00 to help defray the cost of the camp. Each Camper will receive Top-rate instruction, Certificate of Attendance, and Competition Awards which will be given on Friday, June 17th at 11:00 AM.
Registration for the camp is on Friday June 10, 2022 from 9:00 am till 11:30, The Pinnacle. Complete application and fee may be mailed to Coach Ella Morris, PO Box 541, Metcalfe, Ms. 36760. Late fee will be assessed on Monday, June13th, when the camp begins. For additional information, contact Coach Ella Morris at 662-378-7304 or email: emorris@coahomacc.edu or Ms Carol Brooks, Athletic Office:662-621-4223.