A Guide to Remote Learning and Support
Coahoma Community College has prepared online resources and services for students as we transition to learning and teaching remotely. This is to ensure continuity for courses currently in progress, and to ensure that we have clear support for students.
Please refer to the College's Coronavirus Updates and Information Page for information.
---
---
Getting Started
Going online with courses for the first time? We've got you covered. Follow the steps below to make sure that you're set up and ready to go.
Ensure that you have access to Canvas. If you want to access Canvas on your mobile device, refer to the following resource: How Do I Log into CCC Canvas?

Get prepared to navigate your course.

Keep the lines of communication open with your instructor.
To be successful learning online, it is important to login often to complete coursework. Engage with your classmates and communicate regularly with your instructor. Though it is a different modality, our goal is to ensure the health and safety of our campus community while simultaneously ensuring the continuity of instruction so that students can progress towards their degrees and certificates.
Tips for Transitioning to Remote Learning
For additional information on transitioning to remote learning, please contact CCC eLearning.
---
Student Links
Coronavirus Updates and Information
---
Support Resources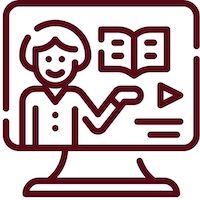 Online Tutoring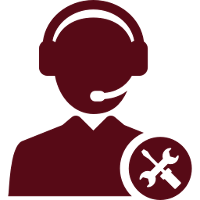 Tech Support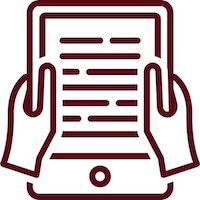 Free eBooks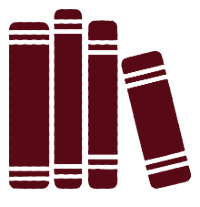 Library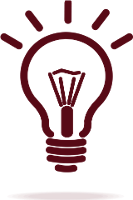 Career Tips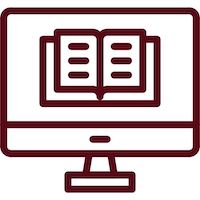 Tips for Taking Classes Online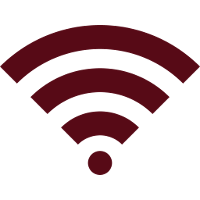 Find WiFi Access
---
Health and Counseling
We strive to provide the best quality of care for our students. There is no higher priority than the health and well-being of our faculty, staff, students and families. Due to growing concerns regarding the spread of the COVID-19 virus, we are temporarily adjusting our services to include a telehealth model and virtual wellness. This model allows our students to have personal and direct access to a provider at their convenience.
ADDRESSING YOUR HEALTH NEEDS
ALCOHOL AND OTHER DRUGS
For those in Recovery, here are links to ONLINE support meeting.
HEALTHY RELATIONSHIP
Healthy relationships are foundational for everyday like. Check out OneLove for tips, signs of healthy and unhealthy relationships and content to help to help promote healthy relationships in your community.
A GOOD NIGHT'S REST
How you sleep matters. Check out these resources on how to build an optimal bedroom environment.
Tracking your sleep habits can help you identify possible patterns of distractions. Use this sleep diary to log your sleep and identify ways to improve.
---
Wellness and Nutrition
CCC Health Services wants you to move ---- no matter where you are. Staying physically active, practicing mindfulness, and eating a balanced meal are proven ways to release stressful energy. Please contact Nurse Karmesha Duke kduke@coahomacc.eu should you have questions.
NUTRITION
Intuitive eating is an approach that allows you to create a healthy relationship with food, mind, and body. It helps you make peace with food and prevents the categorization of "good" and "bad" foods.
GET ACTIVE (WORKOUTS)
This platform is free to use. Choose from eight categories of workouts, no subscription required at this time. These workouts will be available during the entirety of the covid-19 situation.
Down Dog is an app that provides yoga workouts at all levels. Down Dog is offering free access to workouts for students and teachers through July 1st when you sign up with your .edu email address.
Subscription required for this platform
Visit Youtube for GetRight TV tutorials
---
Housing and Residence Life
The 2020-21 application for housing is currently open. Housing is provided on a first-come, first-served basis. As a reminder, you are required to meet the criteria to receive accommodations.
New Students:
You must be accepted to Coahoma Community College before completing the housing application.
You need a 2020-2021 FAFSA on file with Financial Aid before applying.
Pay $100 housing application fee by July 30, 2020.
Returning Students:
It is very important for returning students to register for housing early. Returning students must meet the following criteria:
Pre-Register for Fall 2020 with 15 credit hours to reside in the dorm
Pay $100 housing deposit
---
Campus Safety
The Department of Campus Safety wants you to practice safety, even while at home. Take some time to view the following information. Please note: call 911 if you are in danger, campus residents may dial Campus Safety at 662-621-4175 or via 662-645-1837.
---
Disability Resources
Coahoma Community College is committed to assuring equal access to all college programs and services for qualified students and staff with disabilities and complies with state and federal disability nondiscrimination requirements.
The college's Office of Disability Support Services coordinates accommodations and facilitates the provision of services to students and staff with documented disabilities. Students and staff may voluntarily register with the Office of Disability Support Services by completing the Service Request Form and providing documentation of his/her disabilities, after which proper accommodations will be determined and implemented by the college.
---
Non-Discrimination Statement
Coahoma Community College is an equal opportunity institution in accordance with civil rights and does not discriminate on the basis of race, color, national origin, sex, disability, age, or other factors prohibited by law in any of its educational programs, activities and employment opportunities. The following person has been designated to handle inquiries regarding the non-discrimination policies: Michael Houston, Director of Human Resources/Coordinator for 504/ADA, Title IX Compliance Officer, Office #A100, Vivian M. Presley Administration Building, 3240 Friars Point Road, Clarksdale, Mississippi 38614, Phone: (662)621-4853, Email: mhouston@coahomacc.edu.