Power APAC wins top festival acting awards
Student actors from Power APAC of Jackson won two first place awards totaling $1,200 for their school drama departments in Saturday's elite Mississippi Delta Tennessee Williams Festival acting competition.
"We had a record number of participants this year, and were delighted to welcome actors from Corinth and Clarksdale High Schools," commented Kappi Allen, contest director.
Winners in the scene competition were Power APAC, $700, first place; Oak Grove High School (Hattiesburg), $400, second; Clarksdale High School, $200, third; and honorable mention, Corinth.
Monologue competition: Power APAC, Justin E. Bell, $500; Taylor J. White, Power APAC, $200, second; Laural Tannehill, Oak Grove, $100; and Tykala Barnes, Power APAC, honorable mention
Stella Calling Contest winners who each won $100 were Tony Reimonenq of Oak Grove, male; and Antyrecka Butler of Clarksdale High, female.
Julia Hummel of Oak Grove won the best costume award, $100; Tony Reimonenq of Oak Grove won the Judge's Award, $100; and Deborah Johnson of Power APAC, the Teacher Appreciation Award, $200.
Cash awards benefiting high school drama departments and trophies for individual student winners are underwritten by Coahoma Community College, and the Teacher Appreciation Award is made possible by Dr. Colby Kullman of Ole Miss and Oxford.
The competition was held in the Georgia Lewis Theatre at CCC, and judges were theatre professionals. An acting workshop was directed by New York filmmaker and acting instructor Karen Kohlhaas and Dr. Matt Foss from the University of Idaho.
A luncheon prepared by Chef Brennon Warr and CCC culinary students for all participants took place in CCC's Gallery.
Photo cutlines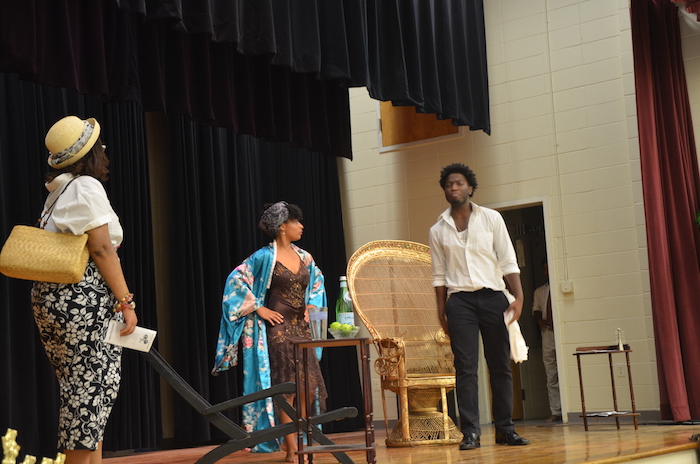 Taking first place honors and $700 for their scene from the Tennessee Williams play, Night of the Iguana, is Power APAC of Jackson.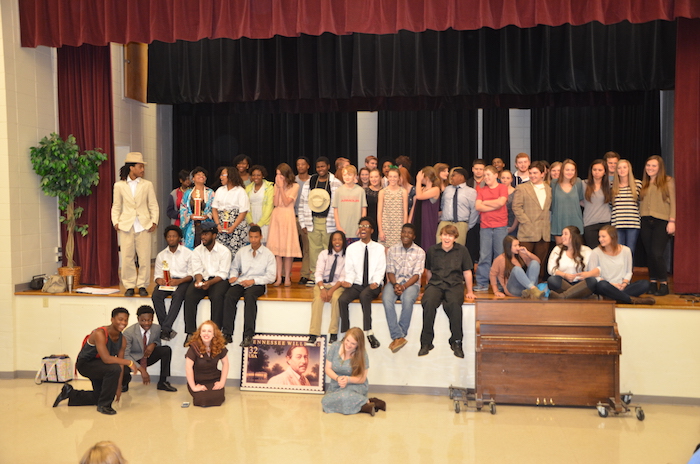 All student actors pose for group photo following the announcement of winners