The Counseling Center is dedicated to promoting student success by helping students develop their potential– intellectually, socially, ethically, emotionally and physically.
The Coordinator of Counseling Services strives to provide an environment of encouragement and support in which students can develop success-oriented beliefs, feelings, and behaviors that promote a positive experience at Coahoma Community College and beyond.
Services include crisis management, character education, educational/career planning, individual and group counseling, referrals, workshops and responding to student life crisis.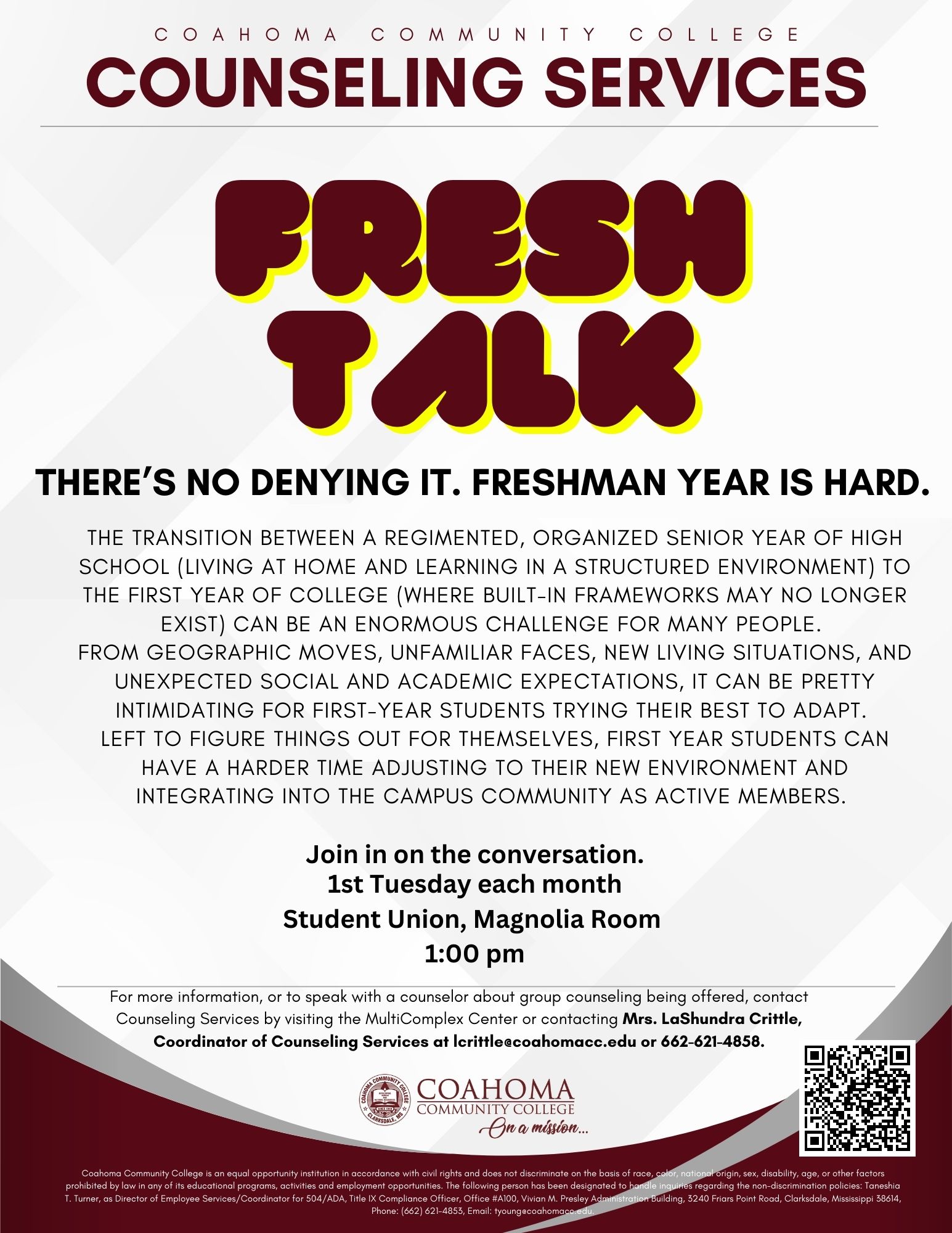 The Counseling Center is located in the Student Affairs Multi-Complex Center.
The hours of operation are Monday through Thursday 8:00 a.m. - 4:30 p.m. and Fridays 8:00 a.m. - 4:00 p.m.
Students can meet with the counselor by walk-ins, scheduling at https://calendly.com/tigercounselingservices or by calling the office at
662-621-4858 or mobile at 662-645-9500.
Faculty and Staff are encouraged to make referrals at any time.
Mental Health/Wellness Resource Assistants are available in the evenings.
Monday - Friday 6:00 p.m. - 10:00 p.m. in the Zee A. Barron Student Union (1st Floor).
Crystal Bradley: cbradley@coahomacc.edu
RESOURCES:






Black Emotional and Mental Health Collective